Cincinnati Pool and Patio – New Richmond's Local Backyard Experts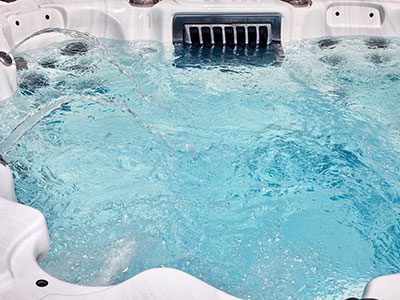 New Richmond Pool and Patio services can transform your outdoor living space into the envy of the neighborhood. Locals come to us for professional pool installations, hot tubs, grills, and the simplest outdoor renovation process. Cincinnati Pool & Patio has well-informed customer service reps that are eager to assist you. Come see for yourself why New Richmond prefers us.
Stellar Pools for New Richmond
We have everything you need for your perfect pool. With our expertise and products, your summer will be one to remember. Choose us for New Richmond pool installation and pool maintenance.
New Richmond In-ground Pools
No matter what style you choose, adding an in-ground swimming pool to your home requires a well-informed pool installer. We offer 15 designs, and our service and performance speak for themselves. More than half of our business comes from referrals. You can be sure your installation and product will last many summers to come.
New Richmond Above-Ground Pools
Above-ground pools are a great option for people who don't have space for an in-ground pool or are on a budget. A Cincinnati Pool and Patio above-ground pool can be a beautiful addition to your backyard. We also have many decking and landscaping options for your pool. You can customize your above-ground pool with alternative sanitation systems, ladders, slides, and more.
Pool Accessories
Accessories are a necessary part of any pool. Our selection of liners, covers, cleaning accessories, and toys will give your pool that extra finishing touch. No more driving all over town in search of the right pool accessories. With Cincinnati Pool and Patio, New Richmond pool owners can find the products they need. Our customer service reps will also make recommendations for you. Count on us for the best advice for New Richmond pool maintenance.
Pool Openings and Closings
For pool openings and closings, Cincinnati Pool and Patio is the best choice in New Richmond. It can be a hassle to open or close your pool by yourself. Plus, if you do it improperly, it may lead to problems. Schedule your pool opening or closing with us, so that you know it will be done right. We will handle the filters, attachments, and chemicals, so you can enjoy your pool sooner.
Terrific Patios for New Richmond
If you are looking for New Richmond patio furniture, we have everything you need to create the perfect getaway. Our customers choose us to design and build the perfect patio that they can enjoy year-round.
New Richmond Grills Smoke the Competition
There's nothing better than a backyard cookout in the summer. Experience a new level of grilling with a grill from Cincinnati Pool and Patio. We carry all the top brands, such as Firemagic, Napoleon, and AOG Grills. Furthermore, our customer service experts are always available to help you. Cincinnati Pool and Patio is your source for the best grills and grill accessories.
Sizzling Spas near New Richmond
With a Cincinnati Pool and Patio hot tub, you can relax in the comfort of your own backyard. You can choose from a variety of energy-efficient spas that our experts can install. Just pick your size, shape, features, or color, and we will do the rest. In no time, you'll have your own spa getaway!
New Richmond's Outdoor Space Experts
Do you long for an outdoor space that is uniquely yours? Cincinnati Pool and Patio is the best choice. Residents of New Richmond love our four-step process to create the perfect custom patio:
Visit our location.
Speak with one of our New Richmond outdoor contractors.
Describe your vision, and we draft up the plans.
Approve the plans and start construction.
That's all there is to it! It won't be long before you're enjoying your very own outdoor space.
Cincinnati Pool and Patio is the spot for New Richmond Pool and Patio Services
You'll have the best summer ever when you relax by your pool thanks to Cincinnati Pool and Patio. We are New Richmond's authority on everything outdoor. This includes pool installation, spa installation, and custom outdoor construction. Discover why the Greater Cincinnati area has chosen us for all their outdoor needs since 1966. Get in touch with us today.