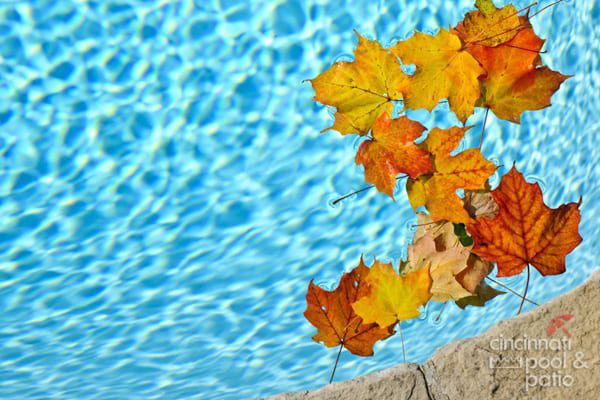 Fall Maintenance
The weather is cooling, summer is ending and the leaves are about start falling. Fall pool maintenance is key to keeping your pool issue free going into winter.
Here are some changes and services to consider for your pool this fall.
1. LEAVES & DEBRIS.
Fall pool maintenance involves a lot of leaf removal. When leaves accumulate in the pool, algae begins to grow and thrive. Leaves that sink to the bottom of the pool stain the flooring material. If you have a lot of trees around your pool, keeping your pool covered while not in use can save lots of cleaning time.
2. HEATING CYCLE.
It is a good idea to adjust your water's heating cycle so your pool is comfortable for swimming. Outside temperatures are falling and so to keep costs down, cover your pool at night.
3. PREPARE FOR THE EARLY FREEZE.
If you live in a colder climate, the first freeze of winter can happen early and unexpectedly. Depending on how far north you live, you may want to partially winterize your pool.
No matter where you live, be sure to get on board with fall pool maintenance to ensure your pool is hassle-free going into and coming out of winter.
4. POOL FILTER.
If you've had a busy summer, it might be a good time to clean your pool filter. With the debris from falling foliage and lower temperatures, a clean filter to start the fall season is important.
5. GENERAL FALL POOL MAINTENANCE
Removal all pool toys. Ensure the pool is in the good general order. Use your pool vacuum, brush tiles and clean the pool deck.
Need help with pool maintenance or with closing your pool for the season? Contact us here!