SEMI-INGROUND SWIMMING POOLS IN CINCINNATI
Get the best of both worlds with a Stealth Semi-inground pool in your backyard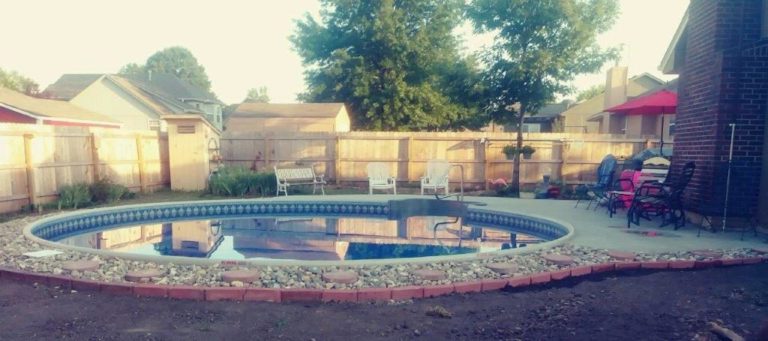 What is a semi-inground pool?
A semi-inground pool is just like it sounds- a pool that is partially submerged into the ground.
Semi-inground pools offer the affordability of an above-ground pool, but look more like an inground pool due to their design.
They can be built into an existing yard slope, partially submerged, or entirely submerged into the ground in a variety of configurations.
Decking and landscaping options can cleverly hide the sides of the pool–from a distance some Stealth pools even look like inground pools!
Steel frames are strong and durable, making a semi-inground pool a worthwhile investment that will last.
Semi-inground pools can be installed in as little as a few days with minimum disruption to your yard. Unlike inground pools with lengthy and expensive installations, you can be enjoying your Stealth pool in no time.
Ask us today if a semi-inground pool is right for your backyard!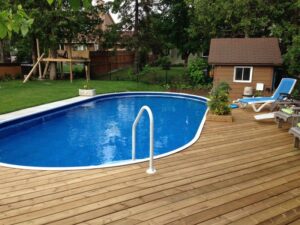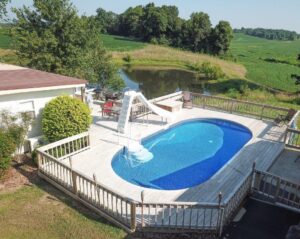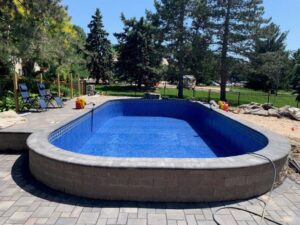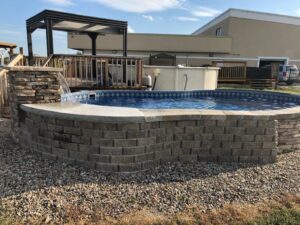 DESIGN YOUR
CUSTOM POOL TODAY!
We know you have questions and concerns, that's why when it comes to picking and creating your family pool we are the local experts you can trust. Here at Cincinnati Pool and Patio we will take your outdoor dream and make it a reality.
Cincinnati Pool and Patio / Manager