Cincinnati Pool and Patio – Blue Ash's Backyard Living Services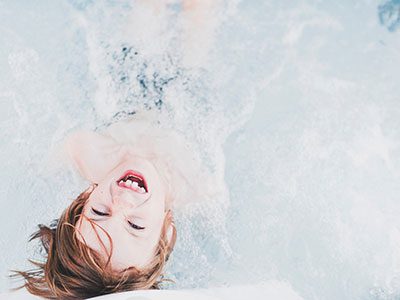 Cincinnati Pool and Patio is the one-stop shop for Blue Ash pool and patio services. If you want to create your dream patio, give us a call or drop by our store. We specialize in everything from pool installations to patio and outdoor design. At Cincinnati Pool and Patio, you can choose from a wide variety of products. We carry grills, patio furniture, spas, and more.
Blue Ash's Premier Pools
A pool is the center of attention in your backyard. Cincinnati Pool & Patio has all the summer essentials, and the experts can help you get the most out of the season. Let us be your authority for Blue Ash pool installation and pool maintenance.
Blue Ash In-Ground Pools
The quality of an in-ground pool depends more on the installation than on the pool itself. At Cincinnati Pool and Patio, we offer many different options for in-ground pools.
With our extensive repertoire and reputation for quality installation, we are a clear choice
. Over 50% of the business we do comes from referrals. In-ground pools are our specialty. We strive to provide the highest level of service for every Blue Ash pool installation.
Blue Ash Above-Ground Pools
An above-ground pool might be an excellent choice if you lack the space or budget for an inground pool. With a variety of decking and landscaping options, they are customizable. They can fit into any backyard aesthetic. Blue Ash trusts Cincinnati Pool and Patio with high-quality above-ground pool installations. You can even customize your above-ground pool. There are several options for water sanitation, lighting, ladders, and slides. We can show you how your above-ground pool can be the highlight of your summer.
Pool Accessories
Cincinnati Pool and Patio offers many pool accessories for any pool. Our selection includes pool covers, cleaning accessories, and pool toys. Also, we carry chlorine, saltwater sanitation systems, and other chemical products. You'll find what you need to keep your pool in top shape for the summer. Getting the right chemicals for your pool and other pool products is no longer a hassle. For further advice on the right pool accessories, you can also speak with our pool experts. Our advice will always be of the highest quality.
Pool Openings and Closings
Opening and closing your pool alone at the start of a new season is difficult. Our team can handle the entire process for you, so you don't have to worry. Take the stress out of your summer by
scheduling your pool opening or closing
with us today. We'll handle the foundation, water, filters, chemicals, attachments, and everything else for you.
Blue Ash's Perfect Patios
There's nothing better than spending time relaxing on your patio. It's easy to transform your boring backyard space into a relaxing and enjoyable one. All you need to do is add the right outdoor furniture and décor. For Blue Ash patio furniture and outdoor solutions, Cincinnati Pool and Patio is the place to go.
Blue Ash's Greatest Grills
Barbecues are an integral part of summer. We offer a wide range of grills and grilling accessories to residents of Blue Ash in our store. Our grill experts will answer any questions you might have.
We have leading brands, such as Firemagic and Napoleon grills, that will be perfect for any barbecue
.
Blue Ash Hot Tub Magic
Cincinnati Pool and Patio can provide a relaxing spa getaway in your backyard. Locals in Blue Ash come to us to pick out the ideal hot tub for their backyards. With a variety of sizes, colors, and brands to choose from, there is a spa for every home. Cincinnati Pool and Patio has the perfect spa for everyone.
Outdoor Living Options for Blue Ash
Our Blue Ash outdoor contractors can create the perfect backyard in four steps. First, visit us in person and speak to one of our outdoor design experts. You can let them know about your plans and we'll come up with a plan tailored to your preferences. Upon approval, the design is complete. Our team will handle the construction and landscaping. After all
is said
and done, you'll love your backyard!
For Blue Ash Pool and Patio Services, Rely On Cincinnati Pool and Patio
Whether you want to add a pool to your backyard or find the perfect barbecue companion, Cincinnati Pool and Patio has everything you need
. We've been serving Blue Ash homeowners since 1966, and we're still the favorite choice. Our backyard, grill, spa, and pool experts are always happy to help, no matter how big or small the problem may be. To find out more,
contact us
today or stop by our store.