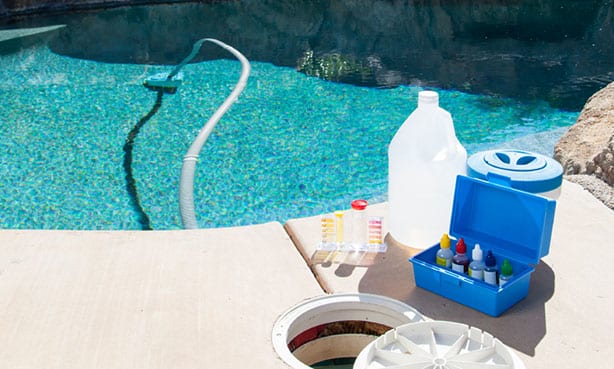 As a pool owner, there are too many chemical brands for you to research, buy, test, and use for you to know which ones are the best for your pool.
That's why we've assembled a list of our favorite pool and spa chemicals to help make your pool maintenance a little easier this pool season.
Chemical Brands
Baquacil
With premium Baquacil pool care products, you can achieve the clarity your pool was designed for. Their chemicals do away with tedious pool care. By enabling you to convert your pool into a chlorine-free, carefree sanctuary in less than 24 hours. The result? Clear, beautiful water that's gentle on eyes, hair, and skin, not to mention pool surfaces and swimsuits.
The real advantage of the Baquacil brand is the peace of mind all of our products offer thanks to the brand's dependable, consistent bacteria control. And less time worrying about bacteria means more time to enjoy fun in the water with your family.
Poolife
Leave the complicated decision making at the office and escape to your backyard. Poolife Pool Care Systems include the products you need to have a clean pool all summer long. Your professional Poolife dealer will help you select the system that's best for your pool and your lifestyle.
Rendezvous Spa
From sanitizers and balancers to algaecides, the Rendézvous Spa Specialties line of products offers everything you need to keep your spa clean and inviting. Designed with you in mind, Rendézvous Spa Specialties features color categorization for quick and easy product identification. This high quality, easy-to-use products that will help take the hassle out of maintaining a spa so you can truly enjoy your investment.
Have any questions about chemicals brands? Contact us here!