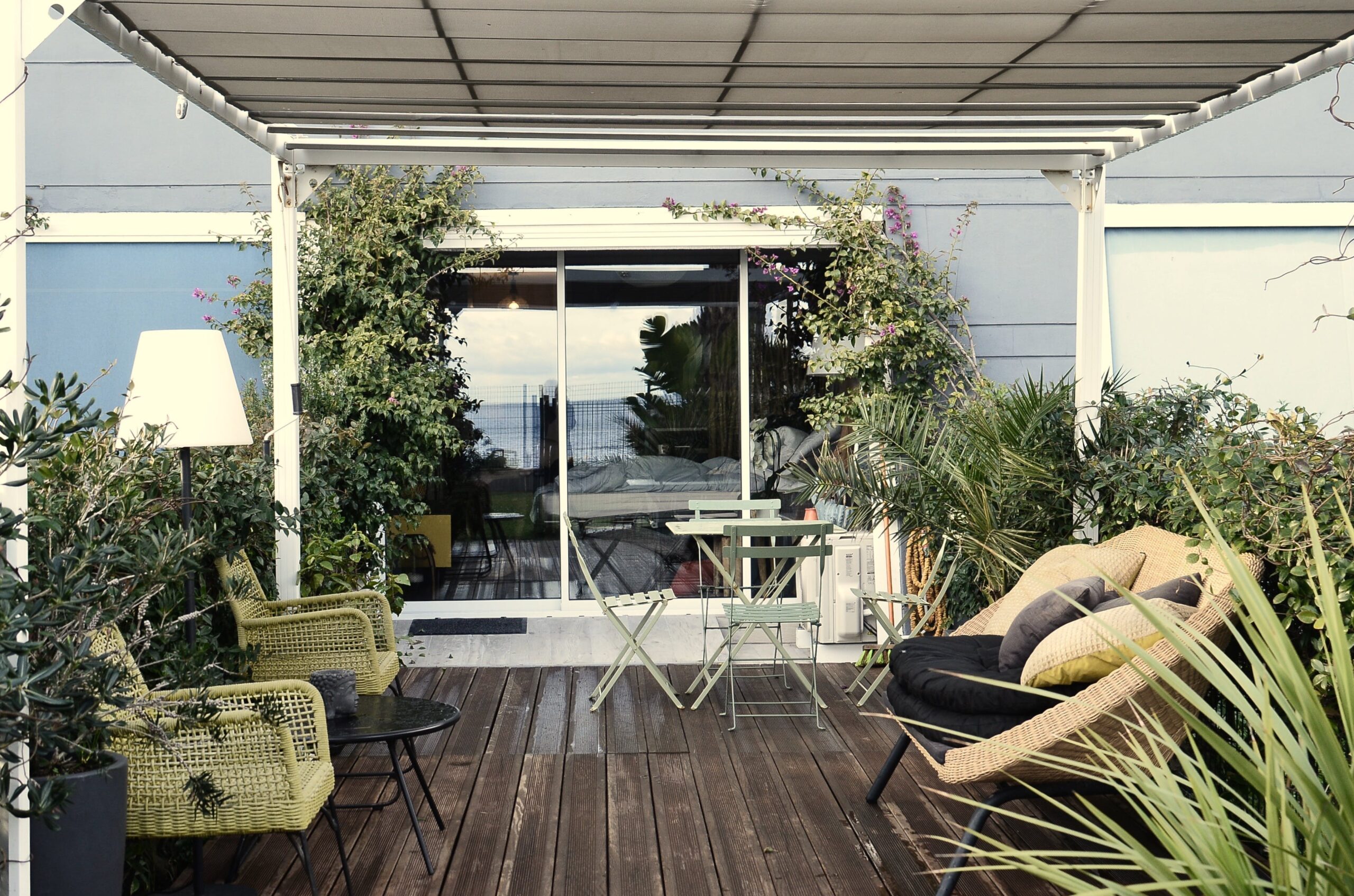 Is there anything more appealing than a beautifully furnished outdoor area designed for relaxation and enjoying endless hours of leisure with friends and family? With the right patio furniture, your backyard can easily become your personal sanctuary, offering endless opportunities for entertainment, relaxation, and fun gatherings. Whether you're looking for a cozy spot to sip your morning coffee or an inviting space for weekend barbecues, it all starts with finding the perfect patio furniture that suits your needs, style, and budget.
Patio furniture comes in various materials, styles, and designs, making it overwhelming to choose the right pieces for your outdoor space. From teak and wrought iron to aluminum and wicker, each material has specific attributes that cater to different needs and preferences. Moreover, selecting the best combination of seating, tables, accessories, and shade options requires thoughtful consideration of factors like comfort, durability, and aesthetics. Understanding these factors, as well as your lifestyle and climate, will help you make informed decisions and create an outdoor living space tailored to your needs.
To help you make the most informed decision about your outdoor furnishings, this guide will delve into various aspects of patio furniture, including the benefits and drawbacks of popular materials, essential pieces for different types of outdoor spaces, and the latest trends in outdoor living. Additionally, we will offer practical tips on maintaining and caring for your patio furniture to ensure lasting beauty and functionality.
Ready to relax in style and comfort? Dive into our ultimate guide to choosing the perfect patio furniture and get started on creating your dream backyard oasis. Remember, here at Cincinnati Pool & Patio, we carry an extensive range of high-quality patio furniture and accessories to suit every style and budget, so be sure to visit our website or store to explore our exceptional collection and bring your outdoor paradise to life.
Choosing the Right Material for Your Patio Furniture
Selecting the ideal material for your patio furniture is crucial to ensure it lasts long, stays comfortable, and complements your outdoor space's overall aesthetic. Below, we discuss the benefits and drawbacks of some popular materials used in patio furniture:
1. Aluminum: Lightweight, durable, and resistant to rust and corrosion, aluminum patio furniture makes for an excellent choice, especially in areas with humid or salty climates. It requires minimal maintenance and can be easily moved around to suit your needs. However, aluminum furniture can be susceptible to scratches and dents and might not hold up well in extremely windy conditions.
2. Wrought Iron: Known for its timeless elegance and unmatched sturdiness, wrought iron patio furniture is a classic choice that can withstand harsh weather conditions. It requires occasional repainting to prevent rust and may need cushions for added comfort since it can be heavy and uncomfortable for extended periods.
3. Teak: A sought-after material for high-end patio furniture, teak is a dense hardwood known for its natural oils that protect against decay, insects, and harsh weather. With its beautiful and durable design, teak furniture can last for decades with proper care, but it can be more expensive than other options.
4. Resin Wicker: Combining the classic look of wicker with the durability of polyethylene and PVC materials, resin wicker patio furniture is a popular choice for outdoor living spaces. It is lightweight, weather-resistant, and requires minimal maintenance. However, it can be vulnerable to UV exposure and might fade or become brittle over time.
Selecting Essential Patio Furniture Pieces for Your Outdoor Space
Once you've decided on the ideal material for your patio furniture, it's time to choose the essential pieces for your outdoor living area. Consider the following options based on your needs:
1. Seating: Comfortable and stylish seating options are vital for creating a cozy and inviting outdoor space. Consider sofas, loveseats, armchairs, or a combination of these to accommodate your family and friends. Additionally, include chaise lounges, rockers, or hammocks if you want to create a more relaxing experience.
2. Dining: Whether you plan to host elaborate dinner parties or enjoy simple family meals, a suitable dining set is essential. Choose a dining table that accommodates your desired number of guests and complements your outdoor space's size. Accompany it with comfortable dining chairs to make every meal a pleasurable experience.
3. Coffee Tables and Side Tables: To maximize the functionality of your patio area, include coffee tables and side tables for convenience and storage. These pieces can hold beverages, books, and decorative items, so consider the size, shape, and style that best suits your preferences.
4. Shade Solutions: Protect your family, friends, and patio furniture from the harsh sun by incorporating shade solutions. Options like patio umbrellas, pergolas, and retractable awnings can make your outdoor living more enjoyable and extend the lifespan of your furniture.
Embracing the Latest Trends in Patio Furniture and Outdoor Living
Stay up-to-date with the latest patio furniture trends to create an outdoor space that is fashionable and functional:
1. Modular Furniture: Flexible and versatile, modular patio furniture like sectional sofas and multi-purpose ottomans are growing in popularity as they allow you to rearrange and customize your space according to your needs.
2. Mixed Materials: Combining different materials like teak and aluminum or resin wicker and metal can add depth, texture, and character to your outdoor living area.
3. Bold Colors and Patterns: Revamp your patio furniture by incorporating colorful cushions, throw pillows, and outdoor rugs with vibrant patterns and hues to make your backyard livelier and more inviting.
4. Eco-Friendly Options: As more people focus on sustainability, opt for patio furniture made from recycled materials or eco-friendly wood like FSC-certified teak and eucalyptus.
Maintaining and Caring for Your Patio Furniture
To extend the life and beauty of your patio furniture, follow these care and maintenance tips:
1. Cleaning: Regularly clean your furniture to prevent dirt build-up, staining, and mildew growth. Use a mild soap and water solution and a soft-bristle brush or cloth to scrub gently. Always rinse thoroughly and let the furniture air dry.
2. Protecting: To maintain the color and finish of your furniture, apply a UV-resistant spray, or use furniture covers when not in use. For materials like teak and wrought iron, apply a teak oil or rust-proofing paint as needed for added protection.
3. Storing: During winter months or extreme weather conditions, store your patio furniture indoors or in a well-ventilated and dry outdoor storage area. This will prolong the life of your furniture and keep it looking its best when it's time to use it again.
Conclusion
Creating a comfortable and stylish outdoor living area involves choosing the right patio furniture made from durable materials, selecting essential pieces to suit your preferences, and staying up-to-date with the latest trends. With this guide, you can transform your backyard into an engaging retreat perfect for rest and relaxation. Remember that Cincinnati Pool & Patio offers an extensive collection of patio furniture backed by expert advice, so visit us today to embark on your journey towards an ideal outdoor space.
Ready to create your dream backyard oasis? Shop at Cincinnati Pool & Patio today for our premium selection of patio furniture, and let our experts guide you through the process of designing your perfect outdoor living space!