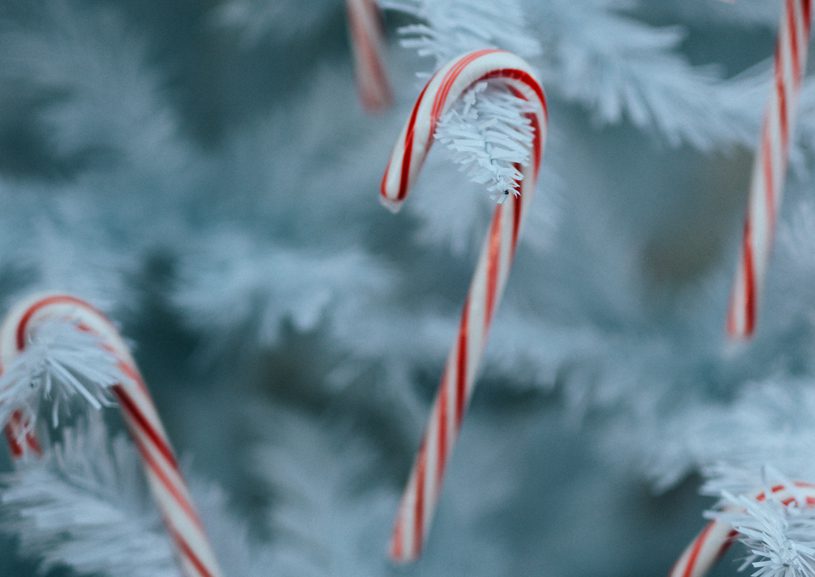 The holiday season is upon us. A chill is in the air, presents are being purchased and wrapped, and it's a time to spread good cheer to everyone around us. You might think that the shorter days, longer nights, and colder weather mean that we have to retreat indoors for our holiday festivities. Not necessarily!
There's plenty of ways to enjoy the holidays this year right from your very own backyard! Even if the weather outside is less than stellar (or if it's, dare I say, frightful), that doesn't mean you and your family can't bundle up and get some fresh air. And who knows! Some of these outdoor activities could become favorite holiday traditions.
So, without further ado, read on for Cincinnati Pool and Patio's top 8 picks for holiday activities you can do outdoors!
1. Roast Chestnuts (Or Marshmallows!) on an Open Fire
Roasting marshmallows and making s'mores seems like a summer camping activity, but why should it only be limited to the warmer months? If you have a firepit in your backyard, the holidays are the perfect time to fire it up and toast some delicious marshmallows. If you get adventurous, maybe try roasting some chestnuts or other tasty fire-roasted treats! No firepit? That's okay! A properly maintained bonfire will work just as well. Just be sure to follow all fire safety procedures!
2. Decorate Your Door with a Homemade Wreath
A Christmas or Holiday wreath is the perfect way to add some holiday cheer to your front door. Of course, you can purchase a wreath from any store, but did you know you can also make a homemade wreath with things you can find in your own backyard? Check out this tutorial on how to make a wreath with everyday items found in nature, and get the whole family involved with this new tradition.
3. Candy Cane Scavenger Hunt
Are the kids going stir-crazy cooped up inside? How about sending them to the backyard to hunt for delicious candy canes? Reminiscent of hunting for Easter eggs left by the Easter Bunny, hide a package or two of candy canes around the yard and have the kids try to find them all! Have them fill up a basket or a bowl and see who can find the most! Of course, everyone's a winner when they get to enjoy the tasty treats they found.
You can also do this scavenger hunt with other, non-edible objects too, like small toys or paper decorations.
4. Feed the Birds
There are plenty of bird species native to Cincinnati that don't migrate over the winter months. Show them a little love by putting out commercial bird seed into a feeder or on the ground and see how many different birds you can spot.
5. Decorate an Outdoor Tree
Who said you had to bring your Christmas tree inside? If artificial trees aren't your thing and you aren't fond of the idea of vacuuming up pine needles constantly, then take your holiday cheer outdoors! Find some ornaments that are environmentally friendly and bring your lights outside to decorate a tree in your own backyard! No evergreen trees? No problem! You can still create a fantastic display on any tree (or other plants) in your backyard that will be the envy of your neighbors.
6. Sell Hot Chocolate
During the summer, kids' lemonade stands are on every block. Why not bring that childhood business staple to the winter months with a hot chocolate stand, instead? Bundle up the kids, have the parents boil some water and make it a whole family affair that will entice the whole neighborhood! Play some holiday tunes and set out some cozy lights for some added atmosphere and you've got the recipe for a winter block party.
7. Play in the Snow
Of course, who could forget about everyone's favorite wintertime activities? When the white stuff hits the ground and sticks around, it's time to break out the snow gear and play! A couple of our favorite snowy pastimes:
Build a snow fort or an igloo.
Have a snowball fight! Loser has to shovel the driveway!
Build a snowman (or a snow dog).
Go sledding or snowboarding.
Make snow angels.
Draw pictures or write your names in the snow.
Make snow ice cream! (Here's a great recipe we love!)
The snowy possibilities are endless! Even just going for a walk when the snow is falling can be a peaceful activity.
8. Soak in a Hot Tub
Finally, if you're looking to stay warm this holiday, why not turn up the heat with a relaxing soak in one of our hot tubs? Maybe start a tradition of a family soak with hot cocoa for your holiday celebration. You can even make your patio an even cozier holiday getaway by adding twinkling patio lights and an electric space heater, so your toes don't freeze when it's time to get out of the water.
Make sure you limit your soaks, though. If your water is above 100℉, you should only soak for up to 15 minutes, so you aren't at risk of overheating. If your water temperature is a little lower, however, you can stay toasty for a little longer.
Happy Holidays from Cincinnati Pool and Patio
The holidays are a time to gather with family and friends to enjoy one another's company and the feeling of togetherness. Make your next gathering unique and special with a customized outdoor gathering setup from Cincinnati Pool and Patio. Our outdoor designers can bring your vision to life for a perfect backyard or patio that will be your family's go-to for year-round fun. Why not put a twist on the holidays and use this list to make memories outdoors instead of staying cooped up inside around the fireplace?
For expert backyard design, hot tub solutions, or other outdoor related help, you can get in touch with Cincinnati Pool and Patio here, or stop into our store to see all that we have to offer. And from all of us at Cincinnati Pool and Patio, have a very happy holidays and a Happy New Year.