Cincinnati Pool and Patio – Outdoor Specialists for Fairfield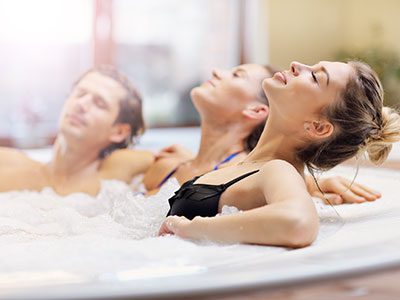 Cincinnati Pool and Patio has everything you need to make an ideal backyard living space.
Our seasoned customer service pros are ready to help with Fairfield pool and patio services
. We can assist with an entire custom build, pool installations, and more. Need pool maintenance or have other questions? We can help with that, too. We are the top choice for outdoor entertainment needs. We strive to exceed expectations for all our customers in Fairfield.
Fairfield's Leading Pool Experts
Pool services are our bread and butter. We've done pool installation and pool maintenance in Fairfield since 1966. You can trust our experience and dedication. You'll know you're getting the best quality service.
Fairfield In-Ground Pools
Cincinnati Pool and Patio offers many in-ground pool designs and styles. The quality of our installations and customer service makes all the difference. In fact, the work of our in-ground pool installers has caused more than 50% of our business to come from referrals. Trust our local experts to provide the best Fairfield pool installations.
Fairfield Above-Ground Pools
There are many ways you can fit an above-ground pool into your backyard aesthetic. Above-ground pools are a cost-efficient option if you don't have space for an in-ground pool. Cincinnati Pool and Patio offers pool decking, landscaping, and more add-ons as well. This way, your above-ground pool is unique. We'll custom-build the area around your above-ground pool to create the perfect backyard.
Pool Accessories
No matter what your pool needs are, we have all the products needed to sustain a healthy pool. We offer cleaning chemicals, saltwater sanitation systems, and other pool products. No longer do our customers have to drive around the city for their pool needs. You can choose from many accessories and chemicals for the best year-long maintenance. We have knowledgeable experts that will answer your questions about your pool maintenance.
Pool Openings and Closings
Opening and closing your pool
are the most difficult processes for any pool owner. Cincinnati Pool and Patio can help you keep your pool in great shape all year long. Schedule your opening or closing with us so you don't have to worry about getting it right. We can handle the entire process for you.
Fairfield's Choice for Patio Experts
If you want to customize your patio, we have the patio furniture for you. At Cincinnati Pool and Patio, we offer a collection of styles and quality designs to choose from. All our furniture
is manufactured
with long-lasting materials and excellent craftsmanship. For the best Fairfield patio furniture, choose Cincinnati Pool and Patio.
Fairfield's Solution for Grilling
Adding a grill to your backyard only enhances your summer experience. Our selection includes many grill models to choose from to meet your needs. We have Napoleon, Firemagic, AOG grills and others. Plus, our grill experts can assist you with any and all questions. Become a grilling master at Cincinnati Pool and Patio.
Reliable Hot Tubs for Fairfield
Enjoy your affordable, energy-efficient spa, right in your own backyard.
Our hot tub brands, colors, sizes, and features give Fairfield's homeowners an unparalleled selection
. You can rely on our service pros to help you choose the best hot tub for your backyard needs.
Fairfield's Outdoor Professionals
Cincinnati Pool and Patio has made it easier than ever before to custom build your dream patio. This four-step process allows you to be creative and unlock the full potential of your patio. Visit our store and explain your idea to one of our Fairfield outdoor contractors. Then, we can review the design for the building process. Once we complete the design, we'll get to work on the building process. In no time at all, you'll have the outdoor space of your dreams.
Cincinnati Pool and Patio – Fairfield Pool and Patio Services #1 Resource
Since 1966, we have been the most trusted outdoor service professionals for Fairfield. And we don't expect to be going anywhere any time soon! Our advice and service are second-to-none. We take pride in helping our customers fulfill their outdoor needs. Come in and see for yourself or
contact us
to learn more about how we can help you with your backyard.