Cincinnati Pool and Patio – Florence, KY's Number One Outdoor Specialists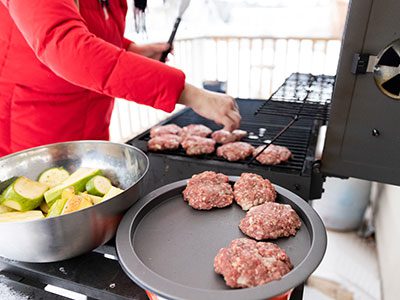 For Florence pool and patio services, Cincinnati Pool and Patio rises above the rest. We have everything you could need to make your backyard perfect. From pools and spas to grills and custom backyard builds, we have what you need. There is a lot to explore at Cincinnati Pool and Patio to make your summer memorable.
Splashdown into Florence, KY Pools
Dive into your very own pool thanks to Cincinnati Pool and Patio. Veteran and newbie pool owners alike will find a variety of products and services with us. From Florence pool installations to pool maintenance, we will enhance your swimming experience.
Florence In-Ground Pools
With 15 different styles of in-ground pools to choose from, Cincinnati Pool and Patio is the expert for you
. We have the selection and the installers with the know-how to get the job done. The quality of the installer's workmanship is what matters the most with an in-ground pool. Florence, KY residents know they can trust us to install their pools right. Over 50% of our business is from referrals, so you can see for yourself what all the neighborhood buzz is about.
Florence Above-Ground Pools
Above-ground pools are a less expensive alternative to in-ground pools. They also work well for those with limited backyard space. Cincinnati Pool and Patio has many landscaping and decking options for above-ground pools. You can rest assured that your outdoor pool space will be unique with our help. We offer customization add-ons too, such as ladders, slides, and alternative sanitation systems.
Pool Accessories
Keep your pool performing at its peak with the best accessories. Cincinnati Pool and Patio can help your pool stay protected with a variety of pool liners and covers. We also ensure your pool stays clean with chemicals. And don't forget about the fun toys to go with your summertime staple! No longer do you have to drive all over town to get the right accessories for your pool. For the best Florence pool maintenance, our customers know they can rely on us.
Pool Openings and Closings
It can be hard to open or close your pool on your own. It's even more stressful that opening or closing
incorrectly
can damage your pool.
Schedule your pool opening or closing
with us and take the worry out of the process. We'll make sure your filters, attachments, and chemicals are all working so you'll be ready to swim all summer long.
Reliable Patio Furniture for Florence, KY
You can't enjoy your patio without somewhere to sit! Check out our selection of durable Florence patio furniture from the top manufacturers. Your patio will be the perfect place to relax with our furniture.
Fire Up the Grill in Florence, KY
The perfect summer grill out is within reach with Cincinnati Pool and Patio. You can choose from our selection of the top brands of grills, such as Firemagic and Napoleon. Get advice from our grilling experts as well. You'll get the right accessories and recommendations from our customer service pros.
Backyard Bliss for Florence, KY
You can achieve the perfect custom outdoor space with Cincinnati Pool and Patio. Our talented specialists are the best pick for creating the ultimate backyard spot. Our Florence, KY customers love how simple the process is. It's four steps to backyard perfection:
Speak about your vision with our Florence outdoor contractors.

Our consultant draws up plans to your specifications.

You approve the plans and construction starts!
And that's it! It's that easy. In no time at all your backyard will be the envy of the neighborhood thanks to Cincinnati Pool and Patio.
Florence Pool and Patio Services Are Here at Cincinnati Pool and Patio
Cincinnati Pool and Patio is the local authority on all things outdoor.
Since 1966 we've been helping the Greater Cincinnati and Northern Kentucky area with their backyards
. From making a splash in the perfect pool, to grilling the most delicious burger, we have what you need. Florence, KY residents flock to us to help them make their summer amazing.
Visit our store or
contact us
to see for yourself the difference that Cincinnati Pool and Patio can make for your summer
.