Cincinnati Pool and Patio – Madeira's Helpful Backyard Specialists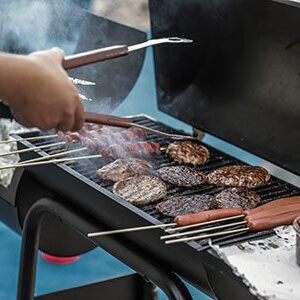 Madeira pool and patio services allow homeowners to have that special summer of their dreams. We have the products and expertise necessary to turn your backyard into a special place. You won't have to look any farther than Cincinnati Pool and Patio for your summer experience.
Madeira Pools Make a Splash
Cincinnati Pool and Patio is the number one expert when it comes to pools. You can find everything you need with us to make your summer swimming experience memorable and seamless. Our Madeira pool installation or maintenance will go off without a hitch.
Madeira In-Ground Pools
The pool itself isn't the most important factor in an in-ground pool installation—it's the installers. Cincinnati Pool and Patio is experienced in Madeira pool installations. We have a variety of pool shapes to choose from. We're the authority in in-ground pool installation, and we have a service record to back it up. Over half of our business comes from referrals, so you can rest easy knowing your pool will be installed correctly.
Madeira Above-Ground Pools
Above-ground pools are a popular choice for homeowners who may not have the space or budget for an in-ground pool. Above-ground pools can easily fit into any backyard aesthetic. We also have a variety of decking and landscaping options to customize your pool. Customize your above-ground pool with other options as well. We have ladders, slides, lights, or alternative sanitation systems. For the best above-ground pools in the area, Madeira homeowners choose Cincinnati Pool and Patio.
Pool Accessories
The right pool accessories are what make any pool perfect. We have all the options you would need, from liners and covers to cleaning accessories and toys. We also offer a variety of chemical products, such as chlorine and saltwater sanitation systems. You won't have to stress and drive all over town looking for the right products for your pool. Our store is a one-stop shop for all your Madeira pool maintenance needs.
Pool Openings and Closings
Opening or closing your pool at the beginning or end of the season by yourself can be a monumental task. Let Cincinnati Pool and Patio take the stress out of it by scheduling your pool opening or closing with us. You can sit back and relax while we take care of the filters, chemicals, attachments, and maintenance tasks. That way, all you have to do is enjoy your pool, and you can rest easy in the off-season.
Patio Perfection for Madeira
A lazy summer afternoon spent outside is best spent on your patio. Transform your backyard space from boring to beautiful with the right patio furniture and decor. You'll love our wide selection of all the leading brands of Madeira patio furniture. We can make any patio truly unique.
Greatest Grills for Madeira
The backyard cookout is a staple of your summer experience. Madeira homeowners know they can rely on us when they need the best grills and grilling accessories. We carry many leading brands of grills, such as Firemagic and Napoleon. We also have expert staff ready to answer any questions you may have.
Soothing Hot Tubs for Madeira
There's nothing better than ending a long day by soaking in your very own hot tub. Madeira residents know they can visit our showroom to peruse our selection of hot tubs and spas. We have something for everyone at a variety of price points and with many features. Just consult with our sales experts, and we'll hook you up with the perfect spa, so you can relax in no time.
The Right Outdoor Solutions for Madeira
Madeira homeowners know and love that our four-step process for transforming outdoor spaces is simple:
Step one—Visit one of our locations.
Step two—Speak with one of our Madeira outdoor contractors about your vision.
Step three—Approve the plans drawn up by the consultant.
Step four—Building begins!
It's really that easy! In no time at all you'll be enjoying your dream outdoor space for years to come.
Everything for Madeira Pool and Patio Services Starts at Cincinnati Pool and Patio
Grills, pools, spas, and anything in between can all be found at Cincinnati Pool and Patio. We've been helping Madeira homeowners with their outdoor solutions since 1996. An integral part of the community, we strive to give all our customers the best service experience possible. Come see for yourself what makes us truly special. Contact us or visit us today.