Cincinnati Pool and Patio – Superior Outdoor Services for Mason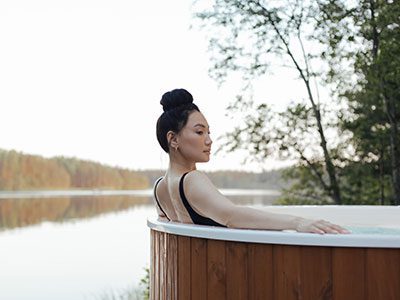 Your perfect backyard is in reach with Cincinnati Pool and Patio. We're able to do it all for Mason pool and patio services. Beautiful pools, the best grills, and relaxing spas are just some of what we have to offer. Make your summer memorable with Cincinnati Pool and Patio.
Dive Into Mason Pools
A refreshing summer dip in your own backyard is closer than you think. With Cincinnati Pool and Patio, pool owners can rest assured that you're getting the best pool experience in the area. We are the best when it comes to pool installation and pool maintenance in Mason.
Mason In-Ground Pools
It's not the style of the pool that makes the difference, it's the skill of the installer. An expertly installed in-ground pool from Cincinnati Pool and Patio is just what your backyard needs. Mason's homeowners know they can rely on us for the best pool installations. Over 50% of our business comes from referrals!
Mason Above-ground Pools
If you don't have the space or the budget for an in-ground pool, an above-ground pool is a popular alternative. Cincinnati Pool and Patio provides a variety of decking and landscaping options. We'll help your above-ground pool be the stunning centerpiece of your backyard. You can also customize your pool with ladders, slides, or alternative sanitation systems.
Pool Accessories
Your pool needs the right accessories to function at its peak. We always have the right covers, liners, cleaning accessories, and toys to complement your pool. Our customer service experts are well-informed and always willing to help. No more do you have to drive all over town searching for the right accessories! For all Mason pool maintenance, our customers rely on us.
Pool Openings and Closings
Opening or closing your pool by yourself can be a challenge. You want to make sure that it's done right, so let Cincinnati Pool and Patio take care of the hard stuff for you. Properly opening and closing your pool is the key to making sure your pool stays in good working condition. Our experts will make sure your filters, attachments, and chemicals are all working properly. The only thing you have to worry about? Enjoying your pool!
Mason's Premier Patio Furniture
The right furniture can transform any patio space from bland to fabulous. Our selection of the leading, durable brands of Mason Patio furniture allows you to customize your patio to perfection.
Mason Grills are Heating Up
Fire up the grill this summer for the perfect cookout. A new grill from Cincinnati Pool and Patio will enhance your summer cooking to perfection. Mason residents can choose from a variety of leading brands, such as Firemagic or Napoleon. Plus, our grilling experts are always willing to answer questions, so you know you're making the right choice.
Experts in Outdoor Living in Mason
Your dream outdoor space is closer than you think. A custom-built backyard from Cincinnati Pool and Patio is just what Mason homeowners need. Our four-step process makes it simple to get started:
Visit our store.
Speak with one of our Mason outdoor contractors about your vision.
The consultant will draft up the plans.
You approve the plans and construction begins!
It's really that easy! In no time at all you'll have the backyard that's the envy of the neighborhood!
Cincinnati Pool and Patio is Number One for Mason Pool and Patio Services
The backyard essentials from Cincinnati Pool and Patio are all that you need to live your best summer life. Mason residents trust us for all things outdoor, whether it's with pools, grills, spas, or anything else. You can see what we're all about for yourself by visiting our store. Questions? Contact us and our customer service experts will get you started.