Cincinnati Pool and Patio – Mount Adams' Outdoor Living Authority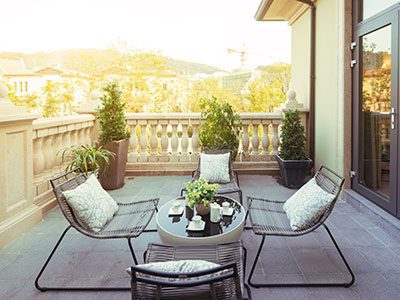 Homeowners can achieve their dream outdoor space with the help of our Mount Adams pool and patio services. We offer a diverse range of services. This includes pool installation, opening and closing, spas, grills, and patio furniture. We take pride in exceeding your expectations. Cincinnati Pool and Patio will help you remodel your backyard to perfection.
Mount Adams Pool Services
Are you looking for maintenance for your existing pool? Or are you looking into installing a pool? Cincinnati Pool and Patio provides fantastic Mount Adams pool installation and pool maintenance. Let us help you create lasting memories of the thrilling summer activities you have with us.
Mount Adams In-ground Pools
Our in-ground pool installations are loved by Mount Adams residents. Finding the right installers in your area is more important than selecting the right design for your pool. More than 50% of the work we do derives from referrals from residents. As a result, Cincinnati Pool and Patio always provides the best in-ground pool services.
Mount Adams Above-Ground Pools
Pools are a great way to relax at home. Above-ground pools are a great option for those without the space for in-ground pools. They're also great for those looking for cost-effective outdoor fun. We offer a variety of decking and landscaping options. Your pool can also be customized to include chlorination systems, lighting, ladders, and slides. Cincinnati Pool and Patio is the place for remodeling your outdoor space.
Pool Accessories
Cincinnati Pool and Patio has every accessory you need to keep your pool in top condition. If you have any questions about your pool, our service experts will be able to advise you. Do you need advice or service? We can help with pool liners, covers, heating systems, or any other accessories. We at Cincinnati Pool and Patio want our customers to be informed. We make sure to provide the best Mount Adams pool maintenance services.
Pool Openings and Closings
Each season, the hardest part of maintaining a pool is opening and closing it. You can depend on our experts to open and close your pool. When we take care of your chemicals, filters, and other maintenance tasks, you don't have to worry about them. This way, all you need to do is enjoy your pool while we take care of the rest.
Mount Adams' Palatable Patios
However you envision your patio, it should feel like the perfect place to unwind. With our Mount Adams patio furniture and accessories, you can turn your dream patio into a reality. With Cincinnati Pool and Patio, you'll be enjoying your backyard in style in no time.
Mount Adams' Greatest Grills
Install a grill that's made by a top-quality producer this summer. If you need a grill or an accessory to complete the experience on your patio, our grilling experts can help. We have a large selection of grills from Firemagic, Napoleon, and AOG. It is our pleasure to provide the best cookout options for Mount Adams.
Delightful Spas for Mount Adams
Having the ability to relax in your own backyard in a spa should be affordable. Here at Cincinnati Pool and Patio, people can find unbiased information on any spa. If you have questions about features, sizes, colors, and the brand you choose, our experts can help you.
Mount Adams' Custom Outdoor Renovations
Cincinnati Pool and Patio provides customized outdoor living solutions to Mount Adams residents. We make it so easy to design the perfect outdoor living space. Through a simple four-step process, we can truly understand what you envision for your outdoor living space. Simply walk in with an idea and one of our Mount Adams outdoor contractors will draw up the plans. Then we can review the design and start building! It's that easy!
Cincinnati Pool and Patio is the Mount Adams Pool and Patio Services Experts
Over the past 55 years, we have helped customers with their pools, patios, and so much more. Our team provides information, advice, and products for our customers' outdoor living spaces. Visit us now to see why we have been identified as "The Leader" in our market for all things outdoor. You can visit our store or contact us for more information.