Cincinnati Pool and Patio – Mount Washington's Backyard Living Authority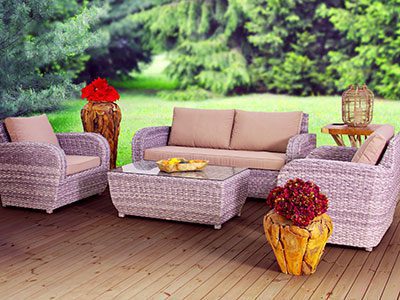 With Mount Washington pool and patio services, your outdoor living space will be the envy of the neighborhood. We have professional pool installations, hot tubs, grills, and the simplest outdoor renovation process in the area. Our well-informed customer service experts are always willing to answer questions. Come see for yourself why Mount Washington chooses Cincinnati Pool and Patio.
Perfect Pools for Mount Washington
Cincinnati Pool and Patio has everything you need for the perfect pool. Your summer will be one to remember thanks to our expertise and products. For expert Mount Washington pool installation and maintenance, you can rely on us.
Mount Washington In-Ground Pools
The most important part of adding an in-ground pool to your home is the installation process itself. We have 15 designs to choose from, and our track record speaks for itself. Over half of our business comes from referrals. You know you're getting a quality product and installation that will last.
Mount Washington Above-Ground Pools
Above-ground pools are a great option for those who do not have the space or budget for an in-ground pool. Cincinnati Pool and Patio has many decking and landscaping options. For Mount Washington homeowners, it makes any above-ground pool a beautiful addition to your outdoor space. We also offer alternative sanitation systems, ladders, slides, and more to customize your above-ground pool.
Pool Accessories
No pool is complete without the proper accessories. Choose from a variety of liners, covers, cleaning accessories, and toys. You'll never have to worry again about driving all over town searching for the right accessories for your pool. Mount Washington's pool owners trust Cincinnati Pool and patio to stock the products they need. We also have the best customer service reps who will make recommendations for you. You always know you'll get the best Mount Washington pool maintenance advice from us.
Pool Openings and Closings
Cincinnati Pool and Patio is Mount Washington's top choice when it comes to opening and closing your pool. Trying to open or close your pool by yourself can be a hassle and doing it improperly can cause issues. Schedule your pool opening or closing with us, so you know it's done right. We'll take care of the filters, attachments, and chemicals, so you can get to enjoying your pool faster.
Patios in Paradise for Mount Washington
Our wide selection of Mount Washington patio furniture means you have everything you need to make your patio paradise. Our customers choose us to help them craft the perfect patio. They can enjoy it year-round with furniture that lasts from the top manufacturers.
Grills Galore for Mount Washington
No summer is complete without at least one backyard cookout. Have the best grilling experience with a new grill from Cincinnati Pool and Patio. We offer all the top brands, including Firemagic, Napoleon, and AOG Grills. Plus, our expert customer service professionals will answer any questions you might have. You can rest assured you get the best grill and grill accessories with Cincinnati Pool and Patio.
Spas that Sparkle near Mount Washington
Relax in the comfort of your own backyard in an amazing hot tub from Cincinnati Pool and Patio. We carry a variety of energy-efficient spas to choose from. Just pick your size, shape, feature, or color, and our experts will take care of the rest. You'll have your own private spa getaway in no time!
Mount Washington's Outdoor Living Specialists
Have you ever wanted a custom-built outdoor space? Look no further than Cincinnati Pool and Patio. Mount Washington homeowners adore our simple four-step process for designing the ultimate custom patio:
Visit our location.
Speak with one of our Mount Washington outdoor contractors.
Give your vision, and we draft up the plans.
Approve the plans and start construction.
It's that easy! Soon you'll be enjoying your very own custom outdoor space.
Cincinnati Pool and Patio is the One-Stop-Shop for Mount Washington Pool and Patio Services
Cincinnati Pool and Patio has everything to make your summer amazing. Our Mount Washington customers trust us to be the authority in all things outdoor. This includes pool installations, spas, and custom outdoor builds. Find out for yourself why the Greater Cincinnati area has been choosing us since 1966 for all their outdoor needs. Visit us or contact us today.