Cincinnati Pool and Patio – Newport, KY's Best Outdoor Service Center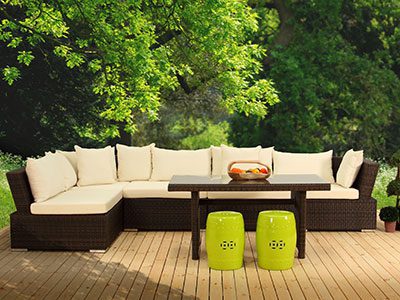 You can create the backyard getaway of your dreams with our Newport pool and patio services. With our help, Newport, KY's homeowners can create a personal oasis in their yard. Our line of products includes grills, pools, and spas to make your backyard experience that much more enjoyable. Cincinnati Pool and Patio can help you make your summer one to remember.
Newport Pools to Dive Into
Why wait to turn your backyard into the perfect staycation spot? With Cincinnati Pool and Patio, pool owners can relax knowing they are receiving the best service possible. We offer the best in Newport pool installation and pool maintenance.
Newport In-ground Pools
In the end, no matter how nice your pool is, if its installers don't know what they're doing, it's all for nothing. With Cincinnati Pool and Patio, you won't have to worry about that. Our company has skillfully installed in-ground pools for years, and we receive more than 50% of our business from referrals. Those in Newport, KY, who have worked with us know that they can rely on us.
Newport Above-Ground Pools
For those with a smaller budget, above-ground pools are a great alternative to in-ground pools. Besides installing your pool, Cincinnati Pool and Patio also offers landscaping and decking options. Then there are all our options for customizing your pool, like slides, ladders, and alternative sanitation systems.
Pool Accessories
If you want your pool to perform at its best, you need the right accessories. We have all the necessary cleaning accessories, pool toys, covers, and liners for your pool. No more do you have to drive all over town looking for the right accessories. We have friendly customer service reps who are knowledgeable about pool care options and always happy to help. We are the one-stop-shop homeowners trust for Newport pool maintenance.
Pool Openings and Closings
The process of opening or closing your pool can be quite challenging if you're doing it yourself. With Cincinnati Pool and Patio, you can rest assured the job will be done right and hassle-free. Keeping your pool in good working order begins with opening and closing it properly. When we open or close your pool, our experts will make sure the chemicals, filters, and attachments are working properly. Then you can simply relax and enjoy your pool, stress-free!
Newport Premium Patio Furniture Shop
Sometimes you just want to sit in your backyard and relax. Choose the right patio furniture to kick back on at Cincinnati Pool and Patio. Homeowners can decorate their patios with our selection of top-quality patio furniture in Newport.
Newport Grills are Smokin'
Not only will your neighbors smell your cookout food, but your grill will also make them jealous! Our store stocks leading grill brands such as Napoleon and Firemagic. Got a grilling question? Our experts are always available to answer any questions you have to ensure you make the right decision.
Newport Outdoor Specialists
If you have a creative design for your backyard, we can help bring it to life. Cincinnati Pool and Patio creates custom-built backyard spaces tailored to your needs. Getting started is easy with our four-step process:
Come into the store.
Give your design ideas to one of our Newport outdoor contractors.
The consultant will create a plan for the outdoor space.
Once you approve the plans, construction begins!
It's just that easy! Within no time, your neighbors will be clamoring to hang out in your outdoor oasis.
Cincinnati Pool and Patio is the Authority for Newport Pool and Patio Services
Let Cincinnati Pool and Patio help you make the most of your summer with our backyard essentials. From grills to pools to furniture, Newport, KY residents know they can count on us for everything outdoor. Visit us in person to see for yourself. Questions? You can contact us anytime to speak to a customer service specialist.