Cincinnati Pool and Patio – Outdoor Living Specialists for Walnut Hills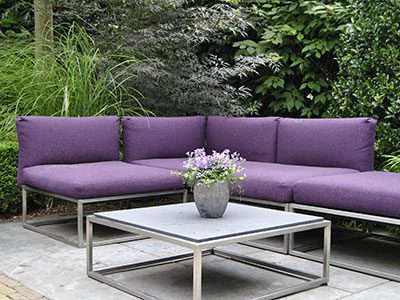 Cincinnati Pool and Patio can transform your backyard from boring to beautiful. Our Walnut Hills pool and patio services include everything people need to create the best outdoor space. If you're installing a new pool, shopping for the perfect grill, or dreaming of a custom-built backyard, we are your summer one-stop-shop.
Pools in Walnut Hills Make a Splash
Dive on in at Cincinnati Pool and Patio for everything you need for the perfect pool. New and veteran pool owners alike will enjoy our expertise and services. For Walnut Hills pool installation and pool maintenance, we are the best in town.
Walnut Hills In-Ground Pools
The skill of the installer is the most important part of getting an in-ground pool. No matter which of our 15 styles you choose from, our expert pool installers will make sure your pool is installed perfectly. The quality of our workmanship speaks for itself. Over 50% of our business comes from referrals. So, you can ask your neighbors why Cincinnati Pool and Patio is Walnut Hills' number one choice for in-ground pools.
Walnut Hills Above-ground Pools
If you don't have the space, or you're tight on a budget, an above-ground pool is a great alternative to an in-ground one. Cincinnati Pool and Patio has many decking and landscaping options available for above-ground pools. Customize your above-ground pool more with ladders, slides, plus more!
Pool Accessories
Your pool isn't complete without the right accessories. Shop Cincinnati Pool and Patio for the best selection of covers, liners, cleaning accessories and toys. You no longer have to drive all over town searching for the right products for your pool. Plus, our dedicated customer service experts can make product suggestions and provide advice. This way you know you're getting the best possible Walnut Hills pool maintenance advice.
Pool Openings and Closings
Starting or ending your pool season can be a challenge. Let Cincinnati Pool and Patio take care of the hard work for you; schedule your pool opening or closing with us. Our expert pool technicians will make sure your filters, attachments, and chemicals are all properly working. You won't have to worry about anything except enjoying your pool for the summer.
Sturdy Patio Furniture for Walnut Hills
Transform your patio into the perfect backyard paradise with patio furniture from Cincinnati Pool and Patio. We carry all the leading brands of durable, quality patio furniture in Walnut Hills. Find the prefect love seat or umbrella in our store or on our website today.
Smokin' Grills for Walnut Hills
The classic summer grill-out is peak summer amusement. Make your next cookout even better with a new grill from Cincinnati Pool and Patio. We have a wide selection of grills, including leading brands like Firemagic or Napoleon. And if you have questions? Our grilling experts are here to help with your questions and to make recommendations!
Have a Spa Day, Every Day in Walnut Hills
Relax in the privacy and comfort of your own backyard with a hot tub from Cincinnati Pool and Patio. Our selection of energy-efficient spas includes many sizes, colors, and features to choose from. We'll help you find one at the right price point for you, so you can start enjoying your backyard spa getaway sooner.
Custom-Built Outdoor Spaces for Walnut Hills
Your dream backyard is closer than you think. Create the perfect outdoor space with our simple 4-step process:
Visit our location.
Speak with one of our consultants to describe your vision.
The consultant will draft up a plan for the space.
Construction begins!
And just like that, you'll be enjoying your summer in the custom-built backyard of your dreams!
Choose Cincinnati Pool and Patio for Expert Walnut Hills Pool and Patio Services
Your summer will be one to remember with backyard essentials from Cincinnati Pool and Patio. Walnut Hills homeowners trust us to provide pool services and products that turn their backyards into paradise for years to come. Visit our store to find out what Cincinnati Pool and Patio can do for your backyard. You can also contact us with any questions. We hope to see you soon.