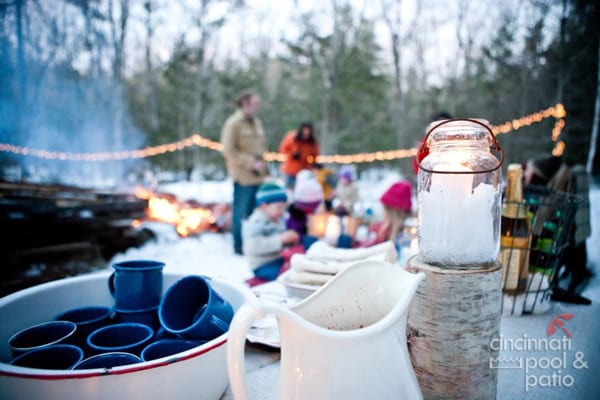 Enjoy Your Backyard in Winter
The cold is here to stay. As soon as you step outdoors, you are met by the chill-inducing wind, which whips at you with no remorse. The cold makes you wear multiple layers of clothing and requires you to have a warm drink in your hand at all times.
Winter in Ohio can be rough, but that doesn't mean you have to stay inside your house and covered with three blankets watching Netflix until spring.
Here are ways you can still enjoy your backyard in Winter!
Warmth
As we mentioned earlier, staying warm during winter can be difficult. However, you don't have to retreat indoors. You can enjoy the still peace of nature while thawing out by an outdoor fireplace or a fire pit. Bring the blankets and the hot chocolate for a relaxing time with your family or friends.
Snow
When it snows, you often dread shoveling your driveway, cleaning off your car and dealing with other drivers on the road. Why not take a break from shoveling and go have some fun in your backyard? You can build a snowman, construct an igloo or snow fort and have a snowball fight.
Grilling
One great thing you can do year-round on your patio is grilling. Don't let the bitter cold and snow stand in your way from eating delicious steak, chicken, and burgers. Just remember to prepare and make sure that your grill has fresh dry charcoal or a fresh tank of gas.
If you want to learn more about how you can enjoy your backyard during the winter, we encourage you to contact us today!