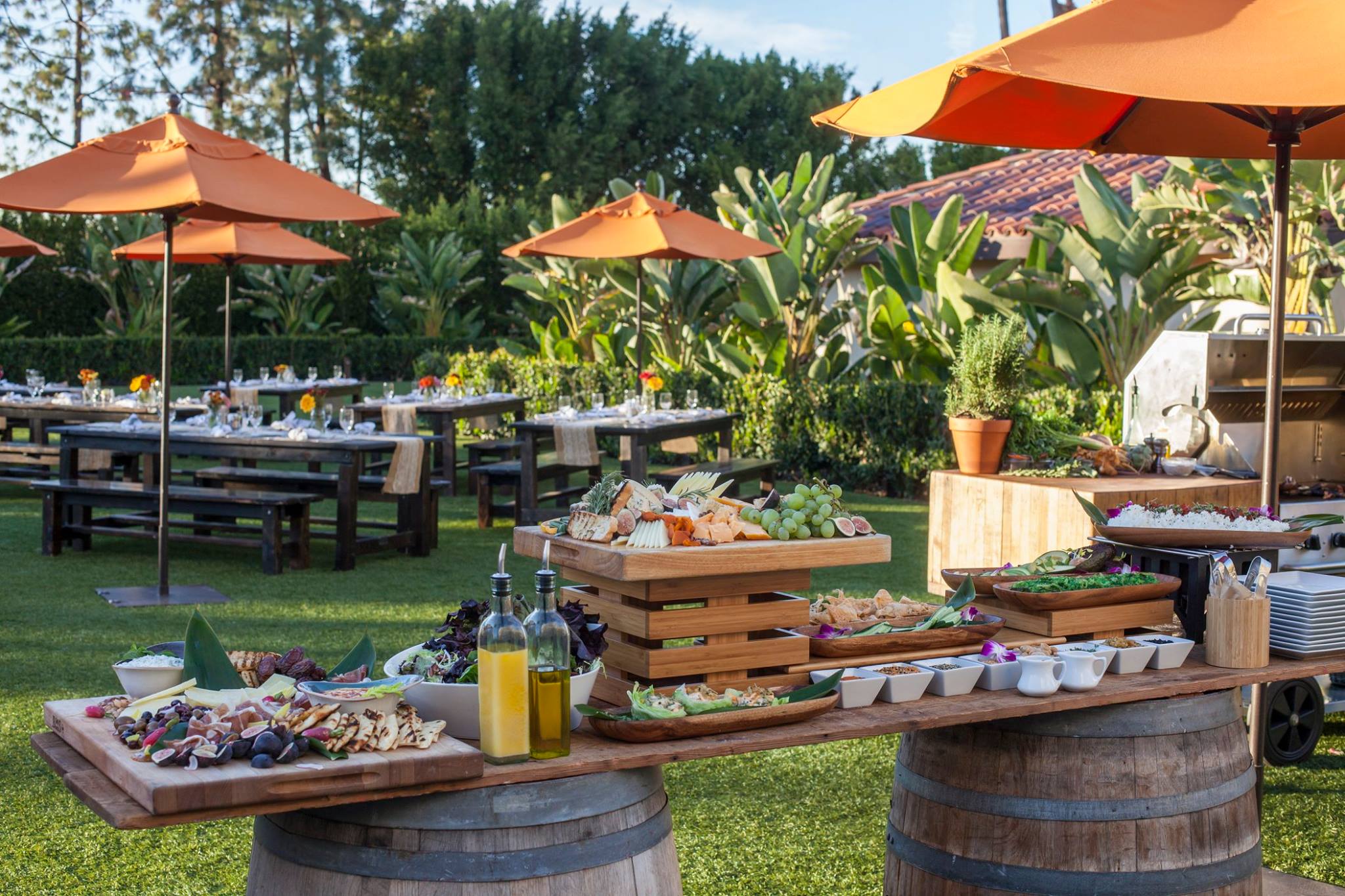 Thanksgiving: Backyard Edition
A great way to enjoy your backyard during the holiday season is to host your family Thanksgiving outside!
1. Create a plan for keeping your Thanksgiving food warm.
If you are only feeding yourself and your partner or a small party of around four or five people, keeping the food warm during the first serving may not be an issue.
However, if the food is on your outdoor dining table, you can be sure that it will be cold by the time anyone goes for seconds.
Plus, if you are hosting a larger gathering it is very likely that the folks at the end of the buffet line or at the far end of the table are going to be scooping up lukewarm mashed potatoes.
2. Plan for the possibility of Thanksgiving bad weather.
If you are hosting a holiday dinner outside in autumn, you can be fairly certain it is going to get cold, it might be a little windy and it could even rain.
Hopefully, you already have come up with a backup plan after reading tip #1, so you are all set if the weather gets bad enough to force the party indoors.
However, the more prepared you are for cold or inclement weather, the less likely you will need to rely on your backup plan.
If you have a covered patio, then you are definitely ahead of the game and you can more easily make your outdoor living area a comfortable spot for fall entertaining.
Even if you have a fire pit or outdoor fireplace — both of which are great for fall entertaining — you will likely still need one or more patio heaters to accommodate your attendees if your guest list extends beyond your immediate family.
Have any questions about how to turn your backyard into a paradise? Then don't hesitate to contact us!