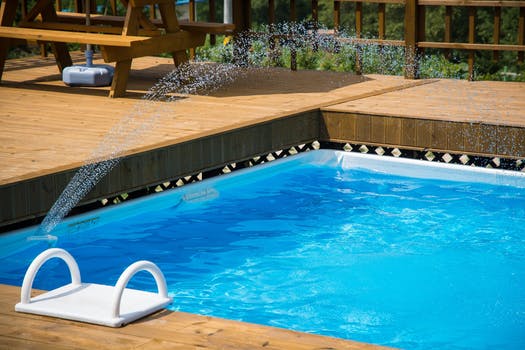 Keep Your Pool Safe
Pool Safety is an important topic to discuss when considering getting a pool for your home. Here is our list of important precautions to take to keep your pool safe this summer.
Supervise at all times
When the little ones head to the pool, be sure to apply sunscreen and remind them not to run. The most important pool safety factor is supervision. Someone with CPR/first-aid knowledge is also important in case of emergencies. Training can be obtained via classes at your local hospital, YMCA or through the Red Cross, to name a few options.
When the pool isn't in use, a pool safety cover can be used to prevent any accidents from occurring.
Know the facts about flotation devices
Flotation devices can help kids mobility in the pool and give parents peace of mind, but they don't ensure safety, so be sure to remain watchful. Some swim experts even discourage the use of "floaties," noting that they may give children false confidence. Water wings and other floatation devices can be dangerous.
Ramp up pool party security
When it comes to pool parties, hiring a lifeguard can add a layer of safety. A lifeguard can make up for that reduced caution. To find one for hire, inquire at your local community pool or call a private lifeguard company.
Be aware of dry/secondary drowning
Lately, there's been a push in awareness of dry drowning and secondary drowning. Dry drowning happens when water a child has breathed in causes their vocal cords to spasm and close up. Secondary drowning occurs after swimming or bathing from water inhaled into the lungs, causing trouble breathing.
Have any questions about pools or pool safety? Contact us here!