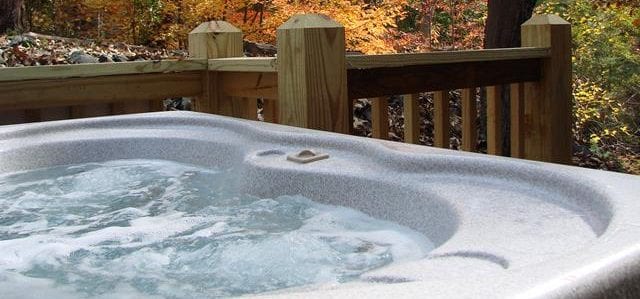 Spas and Hot Tubs
Spa owners already know this: when summer ends, hot tub usage heats up. The weather gets cooler, kids start new sports activities, and in general, everyone spends more time at home. It's a prime season for spas and hot tubs, so make sure yours is ready for action.
Consider these tips:
1. Filter
Start of a new season is a good time to check the filters – replace them if needed for maximum operating efficiency.
Clean your filter regularly on the recommended manufacturer's basis. Dirty filters are often the cause of bacteria build-up and other water issues, which can cause health problems in spa-users.
2. Ozone Generator
To maintain water quality, check the levels of pH, total alkalinity, hardness, and chlorine or bromine in your water before each use. Adjust as needed if you don't use an ozone generator. An ozone generator is a water purifier that sprays ozone gas into the water – significantly reducing, but not totally eliminating, the need for chemicals.
3. Shell, Cabinet, and Cover
Clean your cabinet, hot tub surface, and cover according to the manufacturer's instructions. If snow is an issue in your area: A plastic tarp over the cover can prevent snow shovel damage.
Is your cover in good shape or is it time for a replacement? Your spa cover prevents leaves and dirt from getting into the water, and it keeps the heat inside to conserve energy.
4. Change It Up
Depending upon the use of your spa, plan to change the water completely about every 60 to 90 days. Chemicals can't protect you properly in water that is old and used often.
Have any questions about your hot tub? Contact us here!