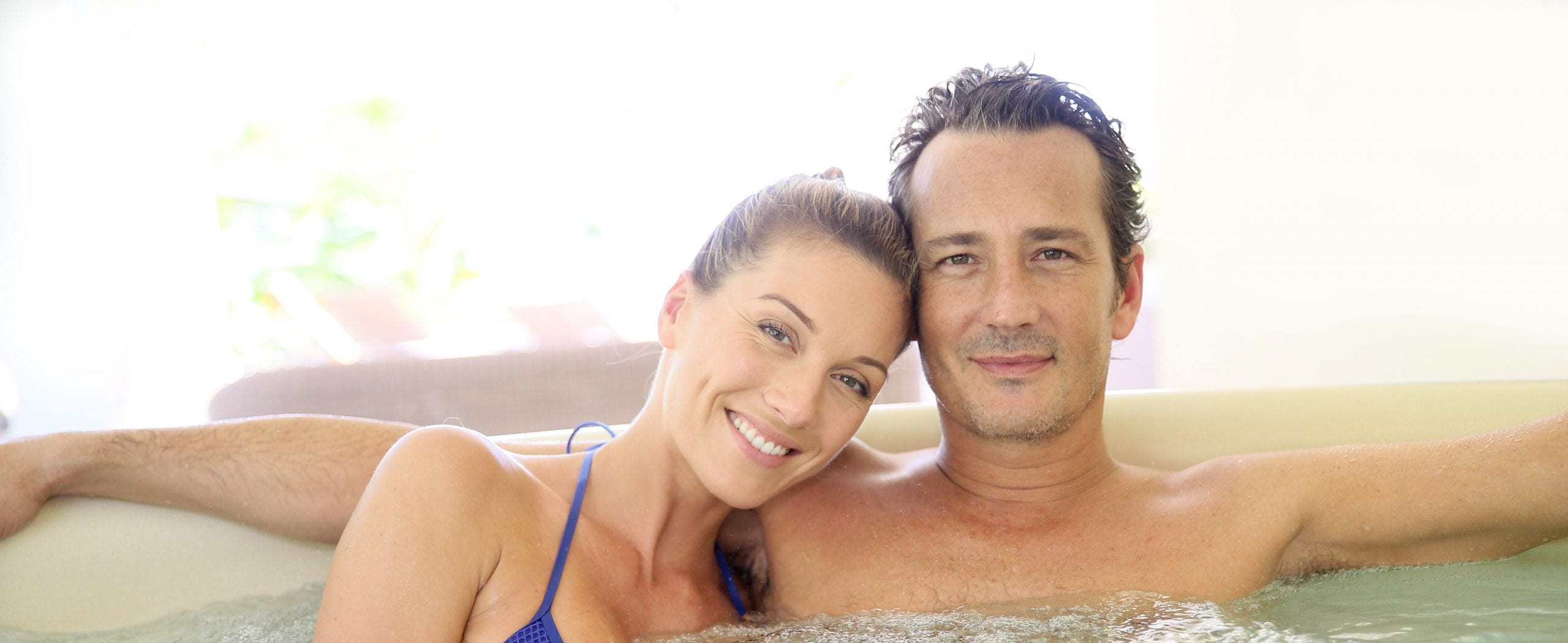 Hot Tub Care and Maintenance
A hot tub is a great way to relax at home. But owning a hot tub is not all fun and games. Hot Tub Care and maintenance is a big responsibility if you don't want your investment to go to waste.
Fortunately for you, caring for a hot tub isn't a complicated task. Let's get right into it!
Cleaning the filter
Depending on how often you use your hot tub, spa filters need to be cleaned every 5-6 weeks. You should replace the filter cartridge every year to maintain water quality.
To be able to clean the filter, you must be familiar with its parts. A spa filter has 3 main parts:
The media
The media is the main part of your filter. It's responsible for filtering the water and is polyester. The complex weaving enables the media to capture most of the solid dirt and debris.
The internal structure
The core of a filter is what gives it resistance to the water flow. Many filters come with a dual-core to give the filter a longer life.
End caps
These are found at the pole ends of the filter cartridge and are used to attach the filter to the hot tub plumbing.
Now that you are acquainted with the filter parts, let's move on to cleaning it. You can access the filter at different points, depending on where the manufacturer has placed the filter cavity. It could be accessed from inside the spa itself or found underneath the tub. If that's the case, you would want to shut off the valve to prevent water from rushing out once the filter is accessed.
For a regular rinse, you can wash out the debris from the filter by positioning a jet of water over it (preferably a gardening hose) and let the stream of water do its magic.
For more infrequent cleanses, use a chemical filter cleaner. Spray the filter's weaving with the chemical rinse and let it sit for a couple of minutes so that the chemical can work. Rinse the filter thoroughly so that all of the chemicals are washed out.
Many people use household cleaners to cleanse filters. Especially, do NOT use cleaners like dishwashing liquid or bleach. These can hurt your filter and throw off the balance of your hot-tub.
Hot Tub Care: Clean The Shell
You also need to be sure to clean your hot tub shell. Just having a nice and clean set of filters isn't going to suffice.
The hot tub seats can start accumulating scum and grime, giving your spa a gross and unappealing feel. If you have the hot tub spa installed outdoors, this will happen more often as compared to indoors. Your shell needs to be cleaned about every three months.
Do NOT use household cleaners or start scrubbing the shell with abrasive cleaners like steel wool. Since you have already invested so much in the hot tub spa, it would be worthwhile to spend a couple of bucks on quality spa cleaners. A nonabrasive cleaner like an old rag or a soft sponge would be great if you really want to scrub the shell clean. In fact, specially designed mittens can be purchased to remove scum from bathtubs and hot tubs.
If you feel the hot tub care does not require scrubbing, you can vacuum it to remove solid debris difficult to sweep out. Most of all, small battery-powered vacuums are great for sucking out grit.
Lastly, if water drainage is not yet in order, you could attempt to remove floating debris with a skimmer net. It's great for quick cleaning when you don't have time to replace the water or perform a deep cleanse, though it is only a temporary solution and not a substitute for the cleaning methods described above.
Clean the spa cover
A spa cover is often neglected by hot-tub owners. A hot tub cover acts as a barrier between dirt and debris and the clean sparkling water in your tub. Therefore, it can also help you conserve energy by providing insulation and keeping heat in.
Covers help prevent accidents like accidentally falling into the tub or drowning. In fact, getting a cover with a lock is a good precaution to keep away unwanted visitors from taking a soak in the tub when you aren't around.
Check out our spa covers!
First of all, you should remove your spa cover at least twice a week to air it out. If your cover is heavy or difficult to lift, use a spa cover lifter to remove it. Leave the cover lifted for a couple of hours so that all moisture evaporates and the cover cools down.
If your hot tub is outside, buy a spa cover cleaner. Use it to wipe off any debris and stains. To keep your spa cover looking brand new for as long as possible, chemicals like a cover conditioner are of great help. Therefore, they will maintain the luster of the cover for quite a long time.
If you need any help choosing the right chemicals or cover for your spa, don't hesitate to contact Cincinnati Pool & Patio. We're always here to help with your hot tub care.