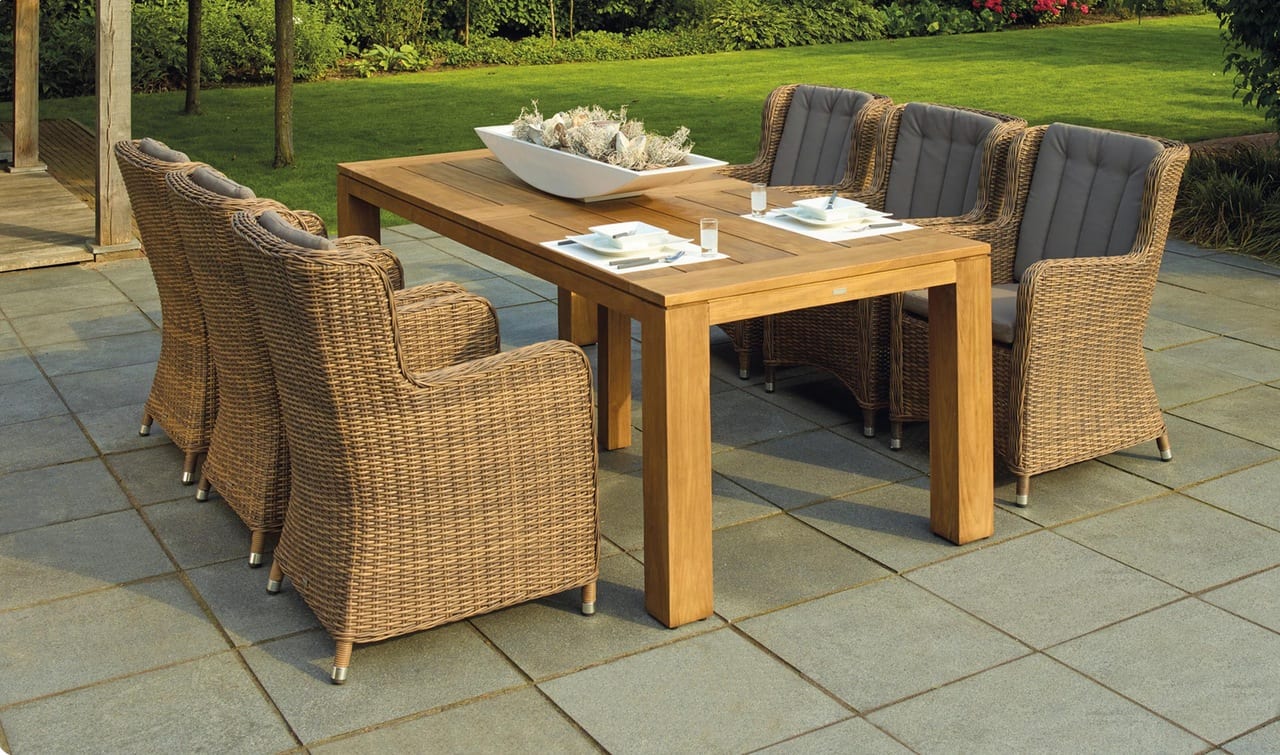 Patio Furniture Ready for Warm Weather
Clean and comfortable patio furniture helps you create a relaxing spot for your family during warm weather. Though, when you pull your furniture out of storage for the season it may be dirty or rusty. Cleaning patio furniture is fairly simple and is an easy way to refresh your outdoor living space. Here is how we get patio furniture ready for warm weather.
Before you clean your furniture assess it. Look for stains, mold or missing parts. Replace any lost foot caps or tighten loose screws. If a piece is too wobbly or damaged to be safely used, discard it and buy a replacement.
Clean any cushions first, removing the covers if there are any. Vacuum the cushions before you wash them. They can be dusty, and once dust hits the water it turns to mud and becomes much more problematic to remove. If your cushion cover comes with the manufacturer's washing instructions follow those.
As for the furniture itself, the material it is made from determines how you clean it.
Plastic and resin-
Wipe this type of patio furniture down with warm soapy water and then hose it off.
Wrought iron-
First, look for rust and sand it off. Next, repaint it to prevent more rust. If there are no rust spots you can simply wipe your wrought iron furniture down with a soft dry cloth.
Wicker or teak-
Use oil based soap mixed with water and clean the material with a scrub brush.
Aluminum-
Like plastic, you can use mild soapy water and a soft cloth. But, be gentler than you would with plastic because aluminum can scratch.
If your outdoor furniture is in bad shape and needs to be replaced, contact us. We have a wide selection of many different types of pool and patio furniture by the finest manufacturers.