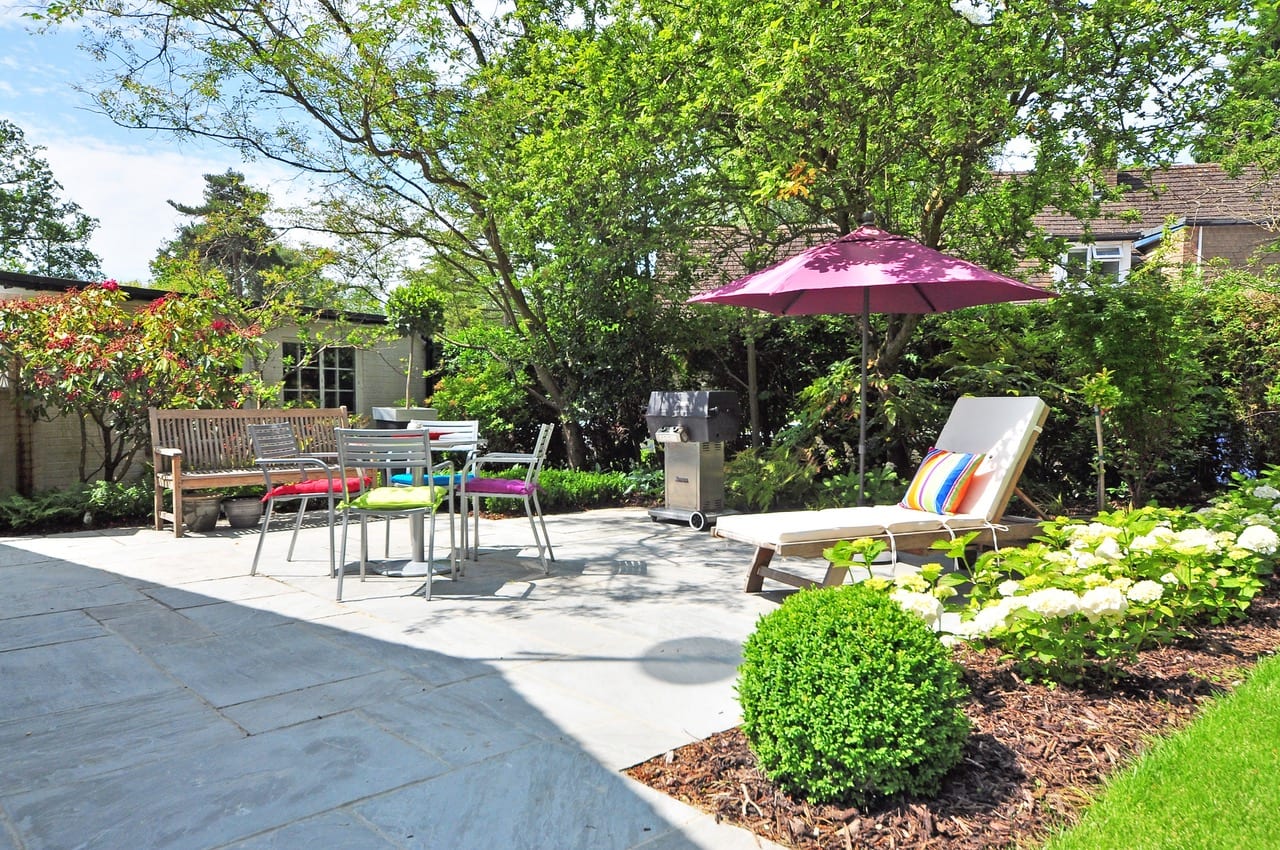 Outdoor Living
You've got your dream house. Now it's time to design your dream backyard for a blissful outdoor living experience. Summer's on the way, and those evenings are meant for entertaining friends and family outside on your custom patio.
But where to begin? There are so many options when it comes to designing your outdoor living space, and the choices are personal. That's why you have the opportunity to sit down with one of our consultants to share your ideas and come up with the perfect arrangement for you. We have everything you need for your backyard.
Patio Furniture
Obviously, everyone needs a place to sit! We have a wide variety of high-quality furniture sets that are built in the USA and made to last for years. They're comfortable and stylish, and you'll be able to find just the right option for your backyard setting.
Hot Tubs
What's more relaxing than soaking in the water? We feature energy-efficient spas, many of which are made with recycled materials.
Outdoor Kitchens
This is the ultimate in backyard entertaining! Why shut yourself inside to prepare meals and snacks while your guests are outside enjoying your beautiful backyard? With an outdoor kitchen, you'll never miss a moment of your gathering (and you won't risk burning the pie!).
Grills
No outdoor living space is complete without a grill, even if you do have a full outdoor kitchen. There's just something about the taste of ribs, burgers, and vegetables on the grill–it wouldn't be summer without that! We carry a wide variety of top-of-the-line grills to fit your space and your budget.
Pools
Everybody loves a pool party! We can install an energy-efficient in-ground or above-ground pool of the shape and size that perfectly fits your needs. And if you'd like a waterfall or a slide, we can do that, too.
Finishing Touches
Work with us to choose the perfect flooring, patio covering, countertops, and more. We make it as easy as possible for you to create the ideal outdoor living space according to your desires and your budget. Contact us to get started.