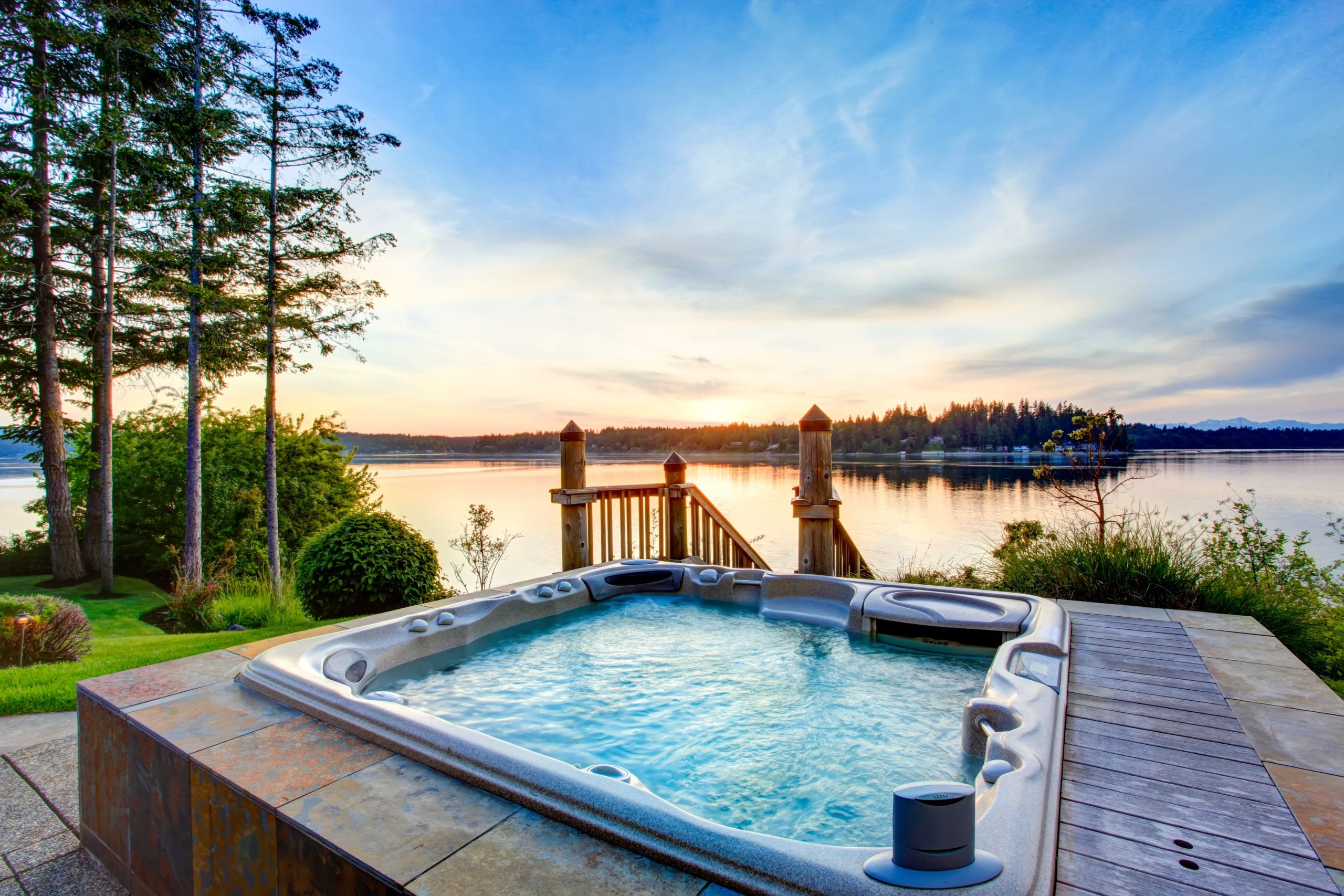 Preparing Your Spa
Spa owners already know this: when summer ends, hot tub usage heats up. The weather gets cooler, kids start new sports activities, and in general, everyone spends more time at home. It's a prime season for spas and hot tubs, so make sure yours is ready for action.
Consider these tips:
1. FILTER
Start of a new season is a good time to check the filters – replace them if needed for maximum operating efficiency.
Clean your filter regularly on the recommended manufacturer's basis. Dirty filters are often the cause of bacteria build-up and other water issues, which can cause health problems in spa-users.
It's good practice to clean your filters every time you drain and refill your spa. Not only because a clean filter promotes cleaner water and reduces cloudiness, but also because it increases the longevity of the filter itself. With regular cleaning, your filter should be replaced about once every 6 months. So, if you replaced your filter in the spring, it's time for a new one.
2. OZONE GENERATOR
To maintain water quality, check the levels of pH, total alkalinity, hardness, and chlorine or bromine in your water before each use. Adjust as needed if you don't use an ozone generator. An ozone generator is a water purifier that sprays ozone gas into the water – significantly reducing, but not totally eliminating, the need for chemicals.
3. SHELL, CABINET, AND COVER
Clean your cabinet, hot tub surface, and cover according to the manufacturer's instructions. If snow is an issue in your area: A plastic tarp over the cover can prevent snow shovel damage.
Is your cover in good shape or is it time for a replacement? Your spa cover prevents leaves and dirt from getting into the water, and it keeps the heat inside to conserve energy.
Early fall is the perfect time to clean and treat your spa cover for the coming cold season!
To properly clean your cover:
Hose down the vinyl to loosen dirt and grime.
Apply the gentle non-abrasive oil-free cleaner on a rag or soft sponge.
Wipe off dirt and grime, regularly hosing off rag or sponge to prevent smearing.
After the cover is dry, apply alcohol and oil-free protectant.
4. CHANGE IT UP
Depending on the use of your spa, plan to change the water completely about every 60 to 90 days. Chemicals can't protect you properly in water that is old and used often.
SPA SYSTEM FLUSHING
Flushing your spa plumbing system prior to draining will save you time in the long run by eliminating scum build-up in the pipes which often cause water balancing problems if left unchecked. We recommend Spa System Flush for its unsurpassed cleaning performance and economical price.
DRAINING
Always start your hot tub draining procedure by shutting off the heater and powering off the spa, then switching off the power service at the breaker panel or disconnect box for safety. Once the power is shut off to your tub, you can resume your normal training routine.
REFILLING
Before refilling your spa, take time to wipe down the shell with a rag and gentle non-foaming cleanser. This will remove the remaining contaminants and help you to start your hot tub with cleaner clearer water. If you have well water or live in an area with hard water, consider using a hose-end pre-filter to filter out excess minerals and other small particles before they enter the spa. A pre-filter can also prevent hard-to-remove waterline stains and scale build-up on the equipment.
Have any questions about spas? Contact us here!