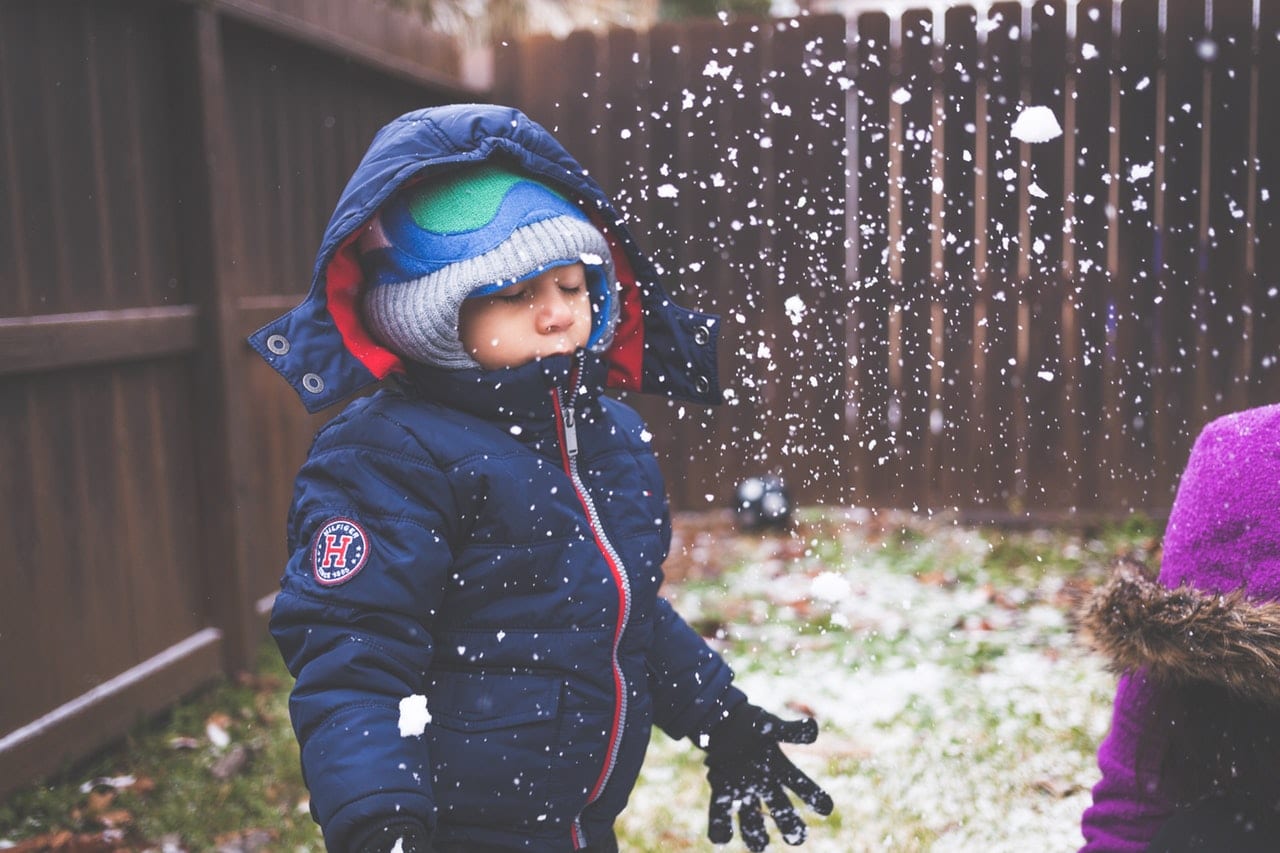 Winter is here and no matter how much you are dreading the cold weather, there are always ways to continue to enjoy your backyard in winter.
For many homeowners, the backyard is a staple of summer living that may fade away once the snow starts to hit, but it doesn't have to be that way.
Winter takes away the daylight, the warmth and replaces it with a whole lot of snow. The key to enjoying your backyard in winter is to make up for what Mother Nature took away while making the most of what she provided.
Here are 5 Tips to enjoy your backyard in winter
FIND A NEW SOURCE OF LIGHT
In winter, the days are short and daylight is very hard to come by. A practical way to address this issue is by going with a neutral holiday light set and using it all winter long. Permanent lighting in your backyard is a great option to add extra light.
FIND A NEW SOURCE OF WARMTH
With temperatures plummeting, you need heat to make your backyard more hospitable. There are a variety of options on the market that can address this concern. These options include purchasing patio heaters, having a fireplace installed or even getting a hot tub, which is more affordable now than ever before. These pieces are well complemented by other winter-friendly additions such as wooden furniture and gazebos. You can enjoy the still peace of nature while thawing out by an outdoor fireplace or a fire pit. Bring the blankets and the hot chocolate for a relaxing time with your family or friends.
ENJOY THE SNOW
When it snows, you often dread shoveling your driveway, cleaning off your car and dealing with other drivers on the road. Why not take a break from shoveling and go have some fun in your backyard? You can build a snowman, construct an igloo or snow fort and have a snowball fight.
Therefore, you might as well make the most of the winter by enjoying the one gift it provides that many people don't actually mind, the snow. The opportunities for fun are limitless, whether you want to make snow angels, a snowman, or even have a snowball throwing contest (where you aim at targets, not at each other!).
One great thing you can do year-round on your patio is grilling. Don't let the bitter cold and snow stand in your way from eating delicious steak, chicken, and burgers. Just remember to prepare and make sure that your grill has fresh dry charcoal or a fresh tank of gas.
RELY ON WINTER PLANTS
Spring is the season of blooming for most plants, but there is still some plant life out there that can survive and thrive in winter. So head over to your local nursery to learn more about cold-resistant and winter-blooming plants, shrubs and perennials that can add some much-needed vibrancy to your backyard this winter. Look out for Red Osier, a red winter shrub, and Purple Coneflower, a perennial, two options that will compliment any winter garden.
WARM UP WITH A HOT-TUB
Why leave the hot tub to the ski resorts, when you can have one in your own backyard? Your hot-tub can provide a warm relaxation station in your backyard. Be sure to wear a winter hat in the tub. A hat will actually help you regulate body temperature in the tub, and will protect your head from any winter air.
Have any questions about getting your backyard ready for winter? Then contact us here!