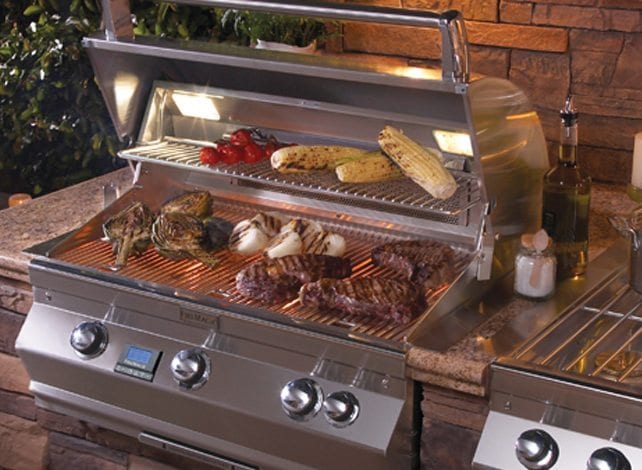 BBQ Grills
It's been a long winter in Ohio, but with spring on the horizon, longer days and warmer temperatures are promised.  Soon, clear skies and long weekends will create the perfect recipe for the season's first backyard cookout. If your BBQ grills have been braving winter's storms on your back deck, it might be time to pull off the cover and get it ready for this year's BBQ season.  Grill grates can rust during winter's downtime, and propane connections can loosen due to improper storage. You'll need some quick tips to get your grill back in tip-top shape. Follow these simple guidelines to care for your grill and your neighbors will be jealous of the delicious smells coming from your back yard in no time.
Check your propane tank Make sure all connections are tight and you've got a full tank ready to go. You wouldn't want to run out in the middle of making the burger of the century!
Clean those grates. Leftover food from last season? Nothing a little soapy water and a wire brush can't fix. You can also wipe down the outside of your grill to remove greasy residue with a vinegar and water solution.
Invest in BBQ grills cover. Once you've done all the hard work of cleaning your grill, you should grab a cover to protect it from the wind and rain Spring brings with it.
Check burners. Make sure that you've wiped excess grease out of the interior of your grill with a paper towel and check burners for blockage. Your burner should evenly distribute heat and flame. If it seems blocked it may be time to replace parts.
If you've done all these things, and your grill has still seen better days it may be time to upgrade to a new model. Contact Cincinnati Pool & Patio with any questions about our wide selection of custom gas grills to liven up your outdoor living space. A new grill may be just what your springtime BBQ bash needs!