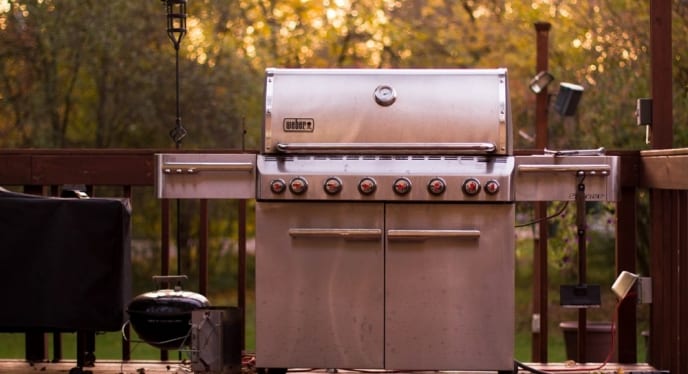 Fall Foods
At Cincinnati Pool & Patio, we love grilling just as much as you do. Summer may be over, but you can still enjoy this activity during the fall. We assembled this great list of fall foods that you can enjoy well into the season!
Desserts
Pies
Nothing says fall or the holidays more than pies. Sure, you can bake them just like your grandma did, but grilling them can bring on a whole new level of flavor. Classic apple, pumpkin or even sugar creme are just some of the flavors you can grill up this fall.
Smores
They're not just for campfires anymore. Fall is the season of smores and making them on the grill is the perfect excuse to keep using it during the fall.
Keep it classic with milk chocolate, graham crackers, and marshmallows, or throw in some of your favorite candy and even fruit for an added twist.
Fall Fruits and Vegetables
There's almost nothing better than fresh fruits and veggies. The only thing we can think of is GRILLING them.
Grilled apples, sweet potatoes, squash, pumpkin, radish, and kale are just some of the fall produce you can grill up for the family.
Proteins
When you think of grilling, meat is one of the first things that comes to mind. Pork is great versatile meat that will be easy to integrate with fall seasonings like thyme, rosemary, and fennel.
Have questions about your grill or looking to upgrade? Let us know by contacting us here.